Impact of the coronavirus pandemic on staff
18 November 2022, by Newsroom-Redaktion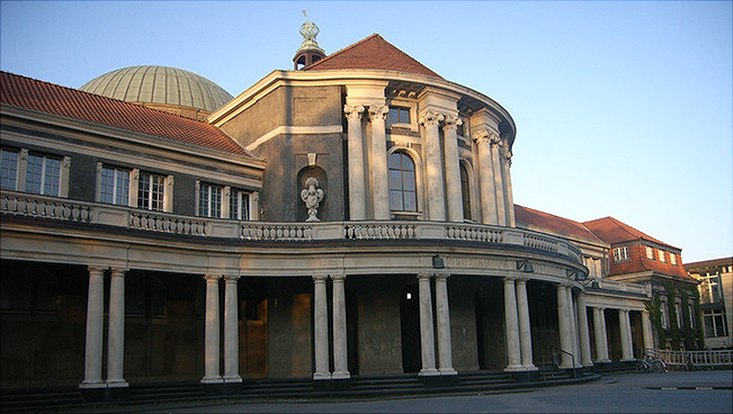 Photo: UHH/Schell
The most important questions and answers for staff.
Last updates:
18 November: Organizing your work / coronavirus regulations in Schleswig-Holstein
17 November: Organizing your work / Covid-19 / call in sick by telephone

Organizing your work (e.g., working from home, insurance, sick leave)
Last update: 18 November 2022
What are the regulations for working from home (including insurance and other information)?
Do we already know the plan for fall/winter 2022/2023?
Do staff members working in the office need to be vaccinated, recovered, or tested?
Can Universität Hamburg employees working on-site continue to receive supplementary self-tests?
Some coronavirus regulations in Schleswig-Holstein differ from those in Hamburg. What effect does that have?
Does the University have any specific hygiene regulations? (masks, disinfectant) Hygiene measures
Has the University ensured that rooms can be aired in line with hygiene regulations?
What are the consequences for staff who breach the guidelines set forth in the hygiene plan?
What are the regulations for staff members with children?
Can I care for close relatives?
What do I do if I have COVID-19 or I have reason to suspect that I may be infected?
What happens if I have to quarantine during my vacation?
Can I keep working if I have contracted the coronavirus, but feel fit and able to work?
What is the carry-over period for remaining vacation days?
What are the options for extending academic employment contracts?
Can internships be offered to school students?
Technology and communication
Last update: 1 April 2022
Digital communication
Data security and privacy
Notes on teaching
Last update: 4 October 2022
Which regulations apply for Winter Semester 2022/23?
Are masks mandatory?
Are there be hygiene regulations?
Do digital alternatives have to be provided?
What digital communication methods are available?
How does the University help students in special circumstances, for example, if they have disabilities or family duties?
Research and research funding
Last update: 15 July 2022
The coronavirus pandemic is hampering research activities. This is raising some questions for externally funded projects. Project managers should consult the Department of Research Management and Funding before clarifying any project-specific questions with the funding providers.
Extending academic employment contracts
Experimental and empirical research
Funding for COVID-19 researcher
Conducting events as part of regular University research, teaching, administrative operations or student events
Last update: 15 July 2022
We recommend wearing a medical mask (covering nose and mouth) for indoor in-person classes and events. We urge vulnerable people (e.g., those with preconditions, who are unvaccinated, etc.) to wear an FFP2 mask to protect themselves.
Student bodies such as the departmental student representative committee, AStA (student council), and student parliament are responsible for their own meetings.