Impact of the coronavirus pandemic on staff
25 May 2020, by Online-Dienste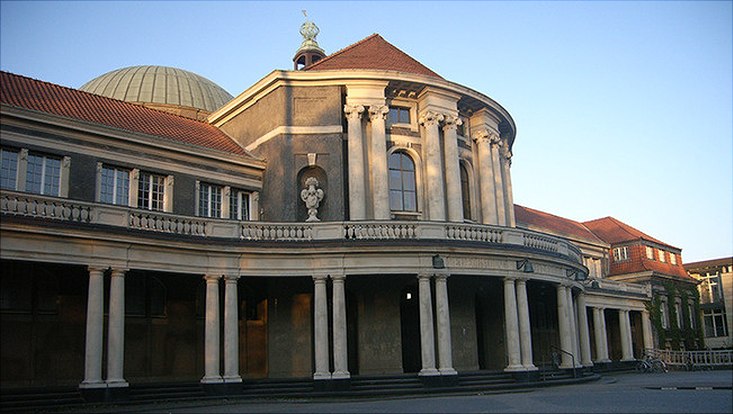 Photo: UHH/Schell
The most important questions and answers for staff.
Last updates:

25 May: hygiene regulations/ respiratory masks
25 May: home office / Office workspaces with and without contact with patrons
25 May: high-risk groups / pregnant women/ employees with children
25 May: travel to work
25 May: vacation
25 May: research funding, DFG
Organizing your work (e.g., working from home, insurance, sick leave)
Last update: 25 May 2020 
Is there a University working group handling the requisite measures?
Are the University buildings open?
Does the University have any specific hygiene regulations? (masks, disinfectant) Hygiene measures
What are the current rules regarding working from home (including insurance coverage, further information)?
Are there special regulations for people with severe disabilities and pregnant women?
What rules apply to employees with children against the backdrop of closed schools and childcare facilities?
Can I get a leave of absence?
How should I apply for sick leave if I have only mild upper respiratory symptoms?
What should I do if I cannot get to work due to traffic restrictions?
Can I suspend my public transport ticket (HVV ProfiTicket, DB JobTicket, or DB subscription)?
Can vacation that has already been approved be canceled?
I have a management position. May I go on vacation?
Doctor's notes, salaries, vacation: how is HR fulfilling its duties under these conditions?
Technology and communication
Last update: 20 May 2020
Setting up the technology
Digital communication
Data security and privacy
Support available from the University
Last update: 4 May 2020
Counseling sessions and advice via telephone
Workshops / coaching / webinars
Conducting selection procedure interviews and orienting new staff
Digital teaching
Especially for families
Staying in shape: sports activities
Notes on teaching in Summer Semester 2020
Last update: 18 May 2020
The lecture period for Summer Semester 2020 began digitally on 20 April 2020. The lecture period will not be extended beyond 15 July 2020. In consultation with their faculties, course instructors will decide on whether or not to use the Whitsun (Pentecost) holidays to teach and give exams (especially for make-up exams from Winter Semester 2019/2020). In principle, it is permissible to teach additional (digital) courses after the lecture period ends on 15 July 2020. The faculties will decide upon the details.
Nonfaculty extracurricular courses and activities may not be held in person until current rules and regulations have been lifted.
Are teaching staff still required to teach?
How can I make my courses available digitally?
What digital communication methods are available?
How does the University help students in special circumstances, for example, if they have disabilities or family duties?
Research and research funding
Last update: 25 May 2020
The coronavirus pandemic is hampering research activities. This raises questions for many externally funded projects—especially if the closure of Universität Hamburg's research facilities significantly hampers project completion. Where this is not the case, project research can be continued from home.
Some funding providers have released information on changes to their project funding due to the coronavirus pandemic. An overview is provided below. Project managers should consult the Department of Research Management and Funding before clarifying any project-specific questions with the funding providers.
Experiments / laboratory work / trials
Funding for COVID-19 researcher
German Research Foundation (DFG)
EU funding
Federal Ministry of Education and Research (BMBF) / funding from the federal government
German Academic Exchange Service (DAAD)
Hamburg state research funding program (Landesforschungsförderung)
Volkswagen Foundation
Alexander von Humboldt (AvH) Foundation
Fritz Thyssen Foundation
Joachim Herz Foundation
Contract research in general
Can advising services, events, meetings, or selection procedures take place?
Last update: 22 May 2020
Advising
All advising services, including scheduled office hours, will be provided via telephone or email only.
Events
No non-examination-related courses, events, or activities at Universität Hamburg may take place until further notice.
This also applies to participation in professional development and/or continuing education activities. These activities can be offered in alternative formats only—for example, as telephone or video conferences, online sessions, etc.
Resolutions
Where possible, resolutions must be handled by circulating attendance lists. For indispensable meetings (to prevent damage to Universität Hamburg or imminent danger) that cannot be postponed or take place virtually, attendance sheets must be used effective immediately (last name, first name, institution, email address). This is to ensure that people who have potentially come into contact with the coronavirus can be identified rapidly afterward.
Selection procedure
Personal interviews remain prohibited. Alternatively, job interviews can be conducted via video conference, for example. More information on staff selection fortechnical and administrative staff, for research associates and on digital staff development is available on the HR Services website.
---