This page:UHH > Newsroom > Internal > 2020 > Impact of the coronavirus pandemic on staff
Impact of the coronavirus pandemic on staff
18 January 2021, by Newsroom-Redaktion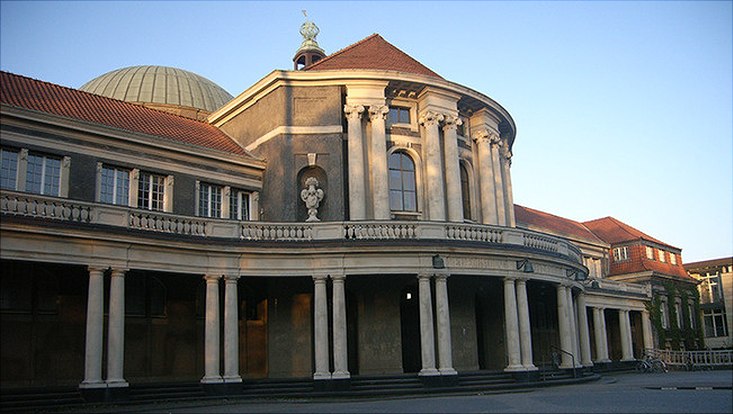 Photo: UHH/Schell
The most important questions and answers for staff.
Last updates:
18 January: Downloads / Instructions (No. 11) / accessible PDF
18 January: Research and research funding / DFG, BMBF, VW Foundation, AvH, Joachim Herz Foundation
15 January: Downloads / Letter from the President to Staff regarding Instructions (No. 11) / accessible PDF 
13 January: Notes on teaching / examinations
13 January: Organizing your work / public transport ticket



Organizing your work (e.g., working from home, insurance, sick leave)
Last update: 13 January 2021
Is there a University working group handling the requisite measures?
Should staff work from home?
What are the regulations for working from home (including insurance and other information)?
Are University buildings open?
Does the University have any specific hygiene regulations? (masks, disinfectant) Hygiene measures
Has the University ensured that rooms can be aired in line with hygiene regulations?
What are the consequences for staff who breach the guidelines set forth in the instructions?
Are there special regulations for people with severe disabilities and pregnant women?
What are the regulations for staff members with children?
Can I care for close relatives?
Can I get a leave of absence?
How can I tell the difference between the coronavirus and a cold? How should I apply for sick leave if I have only mild upper respiratory symptoms?
What should I do if I cannot get to work due to traffic restrictions?
What is the parking situation if I drive to the University?
Can I suspend my public transport ticket (HVV ProfiTicket, DB Job-Ticket, or DB subscription)?
Can vacation that has already been approved be canceled?
I have a management position. May I go on vacation?
What are the options for extending academic employment contracts?
Doctor's notes, salaries, vacation: how is HR fulfilling its duties under these conditions?
Technology and communication
Last update: 11 November 2020
Setting up the technology
Digital communication
Data security and privacy
Support available from the University
Last update: 16 December 2020
Counseling sessions and advice via telephone
Workshops / coaching / online seminars
Conducting selection procedure interviews and orienting new staff
Digital teaching
Especially for families
Staying in shape: digital sports activities
Notes on teaching
Last update: 13 January 2021
Winter Semester 2020/21 runs from 1 October 2020 to 31 March 2021. Due to the coronavirus pandemic and the associated effects on this year's Abitur examinations, the application deadline for undergraduate degree programs has been moved back. In turn, this postponement meant that the lecture period for the Universität Hamburg winter semester did not start until 2 November 2020— with the exception of higher subject semesters for medicine, which began earlier, on 12 October.
Are teaching staff still required to teach?
How will classes be taught during Winter Semester 2020/21?
How does teaching take place?
How will examinations be taking place up to 31 January 2021?
What digital communication methods are available?
How does the University help students in special circumstances, for example, if they have disabilities or family duties?
Can lab internships be completed?
May excursions go ahead?
How can books and other literature be accessed?
Research and research funding
Last update: 18 January 2021
The coronavirus pandemic is hampering research activities. This raises questions for many externally funded projects—especially if the closure of Universität Hamburg's research facilities significantly hampers project completion. Where this is not the case, project research can be continued from home.
Some funding providers have released information on changes to their project funding due to the coronavirus pandemic. An overview is provided below. Project managers should consult the Department of Research Management and Funding before clarifying any project-specific questions with the funding providers.
Extending academic employment contracts
Experimental and empirical research in laboratories
May excursions go ahead?
Funding for COVID-19 researcher
German Research Foundation (DFG)
EU funding
Federal Ministry of Education and Research (BMBF) / funding from the federal government
German Academic Exchange Service (DAAD)
Hamburg state research funding program (Landesforschungsförderung)
Volkswagen Foundation
Alexander von Humboldt (AvH) Foundation
Fritz Thyssen Foundation
Joachim Herz Foundation
Contract research in general
Can professional development, advising services and selection procedures go ahead?
Last update: 2 Dezember 2020
Professional development
Professional development and continuing education will take place exclusively in digital form. This applies equally to the City of Hamburg's center for continuing education (Zentrum für Aus- und Fortbildung, ZAF) and external providers.
Advising
All advising services, including scheduled office hours, will be provided via telephone, video conference, or email.
Resolutions
Where possible, resolutions must be handled by circulating attendance lists. For indispensable meetings (to prevent damage to Universität Hamburg or imminent danger) that cannot be postponed or take place virtually, attendance sheets must be used effective immediately (last name, first name, institution, email address). This is to ensure that people who have potentially come into contact with the coronavirus can be identified rapidly afterward.
Selection procedure
Selection interviews and interviews taking place as part of the academic search procedure will take place digitally only. You can find more information on conducting job interviews from HR in the Staff Service Portal: