About Universität Hamburg
Uni Hamburg...
is the fourth-largest German university
offers more than 170 different degree programs in eight faculties

fosters worldwide partnerships with numerous universities and research institutions
promotes young academics in multiple ways

pursues the concept of a sustainable university

mediates between science theory and practice
is the "gateway to the  world of knowledge."
Campus
Universität Hamburg consists of many departments spread out all over the city. The campus, located between the quarters Grindel and Rotherbaum, is of special significance. Due to the great number of buildings, it can be difficult to find your way, especially if you are a newcomer; to make sure you do not get lost on your way to class, check out our compilation of information and tips about the campus, including the Campus Navigator.
History
Founded in 1919 Universität Hamburg is comparatively young. Its historical roots, however, date back to the 17th century. For more information, please visit our pages on University history.
Keeping you posted...
Our newsletter for students informs you about current events and developments at Universität Hamburg. Use our convenient subscription offer! Follow Uni Hamburg on Facebook and X! We offer the hottest news about the Uni, information about great projects, exciting events and more. Read and enjoy!
Studying in the middle of Hamburg
Hamburg natives know and newcomers have probably heard: Hamburg is a vibrant city. This applies to all aspects of student life, including off-campus activities. For ideas on how to spend to your free time, please check out: a page of its own.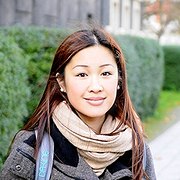 Annika Phuong Dinh
20, BA student, Southeast-Asian Languages and Cultures
"I like the broad spectrum of subjects at Universität Hamburg and the great variety of extracurricular activities. The Uni really makes an effort for its students. During first semester orientation everyone received free tickets for various theaters, operas and ballets.
I particularly cherish PIASTA – no other university offers this. Students here commit themselves to other students. Even before classes began they offered a program to explore the uni and meet students."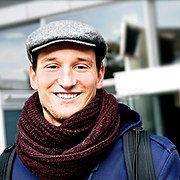 Viktor Lis
25, law student
"I chose Universität Hamburg because Hamburg is a very attractive study location. I like its inner-city campus in the hub of of everything else. This enhances student life."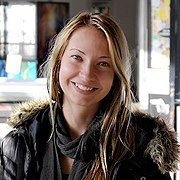 Karolina Komecka
24, MA student, British and American Cultures: Texts and Media (MA)
"I picked Uni Hamburg since I wanted to study close to the sea and near the water. Apart from that, I wanted big city life, but found Berlin too extensive.
Hamburg always appealed to me. Plus, here I could enroll for the summer semester, no other uni offered that in my subject."