Our campus
Cupola building, philosophers' tower, duck pond, and more...

The University campus is a meeting place - not only for attending lectures and hitting books in the libraries.

Starters might find our Main Building's cupola structure - home to the humanities - a bit awe-inspiring.  Do not hesitate! Once you have crossed the doorstep you will soon feel at home in its beautiful lecture halls and surroundings.

Other buildings on campus also provide highlights. For instance, the Philosophers' Tower commonly called Phil-Turm, a 15 storey-building that offers a great panoramic view of the city.  If you are there to attend a lecture or class,  you may want to climb the stairs to the top for exercise and enjoy the prospect.
A place to relax

On mid-campus you will find our Duck Pond near a plot of green. In summer it invites to relax, sunbathe and observing the water fowl between classes. When it is frozen in winter you may dig up your skates waiting for spring's arrival.
Studying makes hungry: our three dining halls  and numerous campus cafés brighten up every break. You might also enjoy a walk to the public greenhouse in Universität Hamburg's Botanical Garden Planten un Blomen. 
When you have studied enough for the day you can conclude it with fun at the cozy Pony Bar.  It's name is derived  from the old "Horse Stables;"  nowadays it houses the department of Social Sciences. The Pony Bar  offers diverse entertainment every night: concerts, meeting the regulars, etc. Sundays are reserved for Tatort Club,  to watch the most popular German TV crime series Tatort. All this makes campus attractive, even on the weekend... 
Campus impressions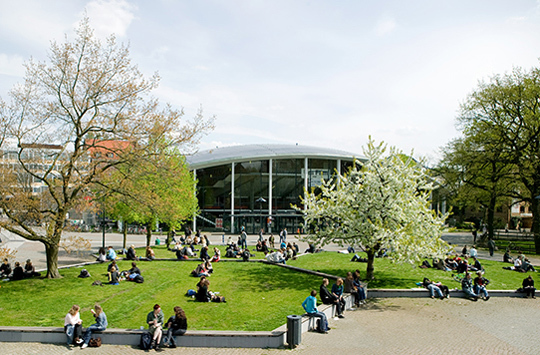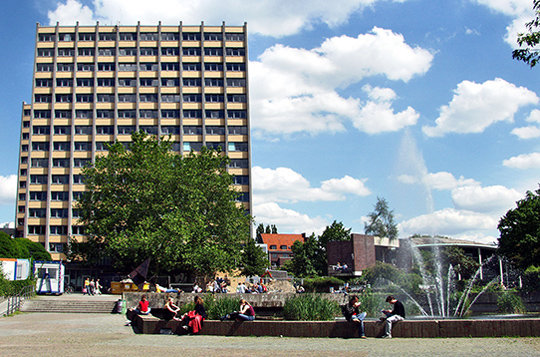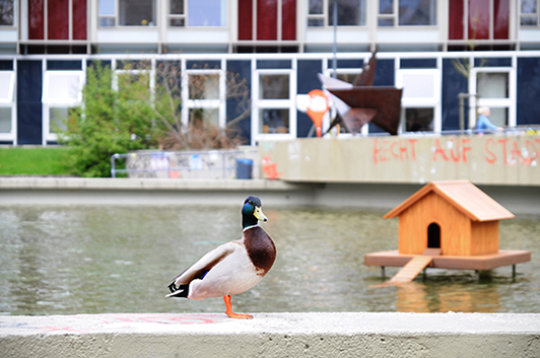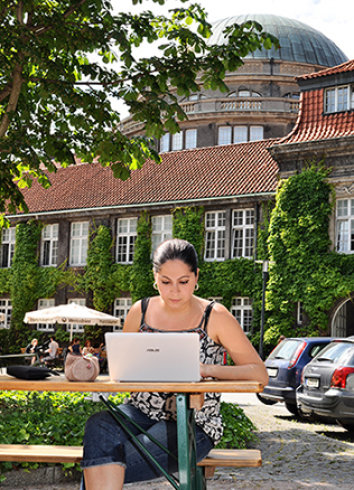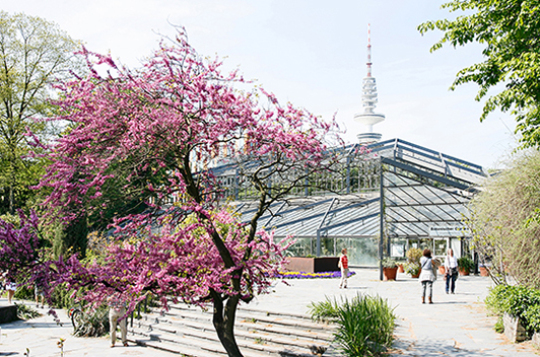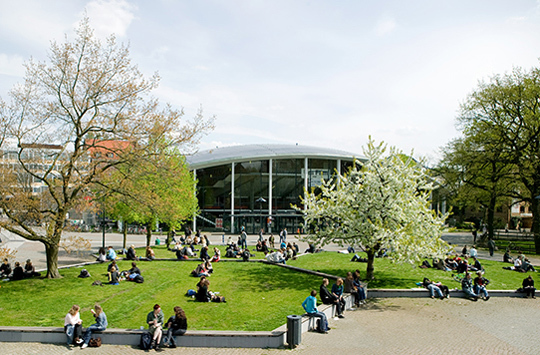 Audimax
The Audimax is Hamburg's major lecture hall, providing space for 1,664 people. The building in shape of a conch is an arena for numerous University and extracurricular events.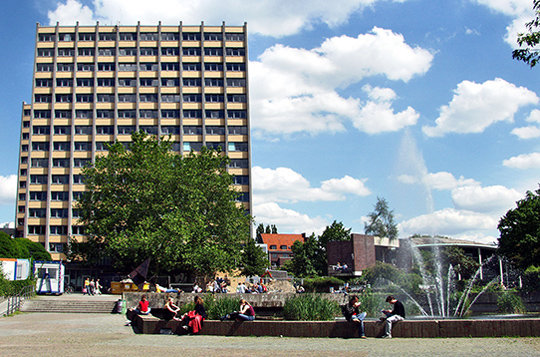 2 / 5
UHH, RRZ/MCC, Arvid Mentz
Campus pond near the Philosophers' Tower
Our little campus pond forms a popular meeting spot for students, especially in summer.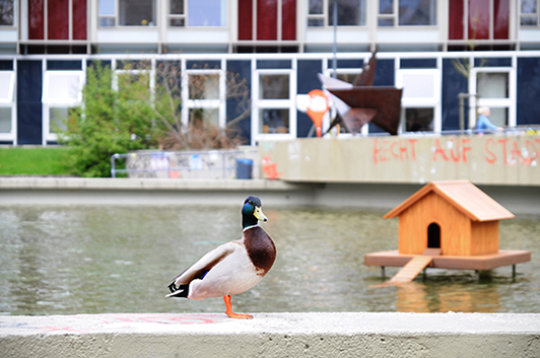 Duck on the pond
Animal visitors on campus.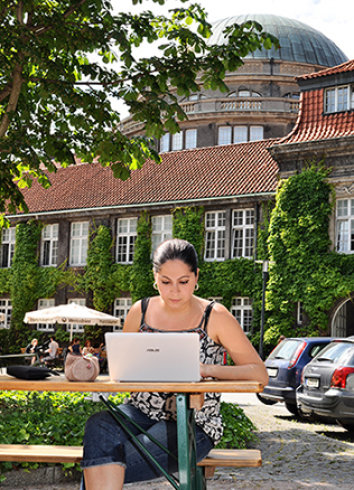 Student at her notebook
In summer the coffeee places adjacent to the University's Main Building are an invitation to study outside.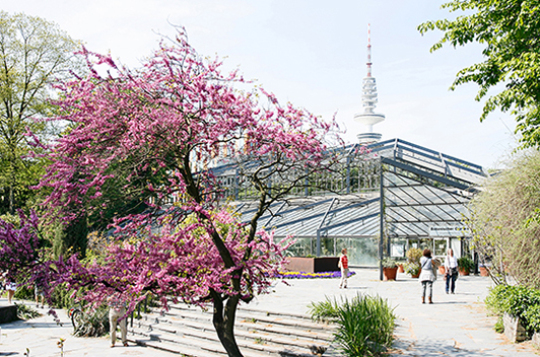 Public greenhouses at the Botanical Garden
The greenhouses of the Botanical Garden are situated close to campus near Dammtor station. They were founded in 1821.
Quick hint!
If you are searching for a department, research group, the University Administration, etc., please use our

The Campus Navigator indicates all locations and University institutions, including contacts and links.