Resistance fighter against Nazi oppression
Traute Lafrenz dies at 103
10 March 2023, by Newsroom editorial office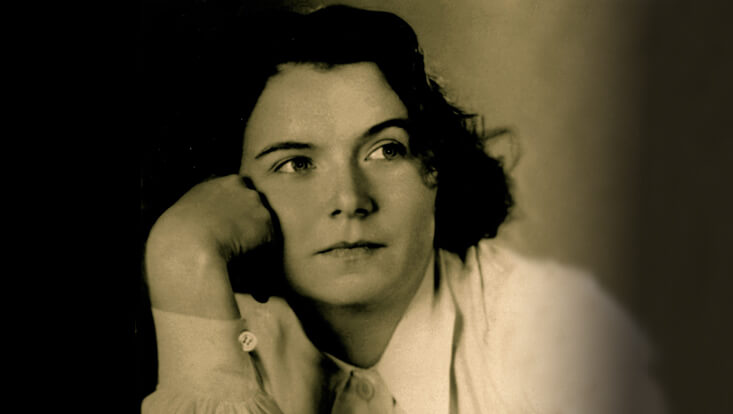 Photo: public domain
Traute Lafrenz as a student
Last surviving member of the White Rose: Traute Lafrenz. A Hamburg native, she started to study medicine at Universität Hamburg in 1939 and became an active member of the opposition movement against the Nazi regime. She worked at the junction of the White Rose in Munich and resistance groups in her hometown. On 6 March 2023, Lafrenz died at age 103.
During her first semester Traute Lafrenz met Alexander Schmorell, who also studied medicine at the Hansische Universität—renamed during the National Socialist era. They met again after Lafrenz had transferred to the university in Munich in 1941. She continued her studies there and came into contact with the White Rose group around Hans Scholl, with whom she was close friends.
Together with Hans Leipelt (1921–1945) Lafrenz established contact between members of the Munich and Hamburg resistance circles. Declared a "Half-Jew" under the Nuremberg Laws, Leipelt had been unable to continue his studies in chemistry in Hamburg. He had also moved to Munich in 1941, where he was able to study under Nobel laureate Heinrich Wieland.
Repeatedly imprisoned and freed in 1945
In March 1943, Lafrenz was arrested for being a member of the Nazi resistance groups. The Scholl siblings had already been executed in February 1943, Alexander Schmorell was guillotined in July of the same year. Lafrenz was sentenced to one year in prison. She was arrested again shortly after her release in 1944 because she was also being investigated in connection with the Hamburg White Rose. She remained incarcerated until freed by US troops in 1945.
After the collapse of Nazi Germany, Lafrenz completed her degree, emigrated to the United States and headed a therapeutic day school for special needs children. She later visited Germany regularly and often spoke to school classes about her time in the resistance movement. She objected, however, to being called a heroine. On 6 March, Traute Lafrenz-Page, who, among other honors, was awarded the Cross of Merit 1st Class for her lifetime achievements, died in South Carolina at the age of 103.