Online now: Sustainability Research Map
26 February 2018, by Giselind Werner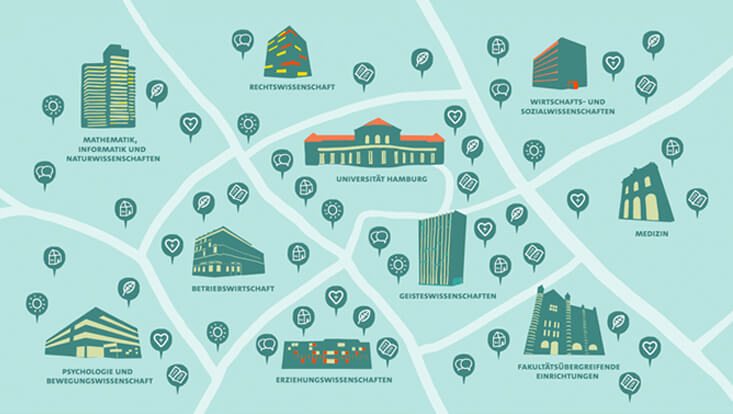 Photo: UHH/Sukhina
More than 400 research projects currently involving about 240 scientists and scholars at Universität Hamburg have a connection to the topic of sustainability. What projects these are and who is working on them—find out using the new interactive Sustainability Research Map, online now.
The projects on the interactive map are grouped according to institution and topic. The topics derive from the sustainability goals of the United Nations—the Sustainable Development Goals (SDGs)—and are labelled "Basic Needs," "Sustainable Infrastructure," "Cities and Communities," and "Governance," for example.
"The Sustainability Research Map makes the diversity of research at Universität Hamburg with a connection to sustainability visible," says Sophie Palm from the Center for a Sustainable University (KNU). The KNU provided guidance during the Map's development.
The Map will be continually updated and expanded. Further projects at Universität Hamburg with a sustainability focus or connection can be registered via the online form.
Sustainability Research Map
---
Contact
Sophie Palm
Scientific Officer
Center for a Sustainable University (KNU)