Political scientist Dr. Jan Wilkens on the World Climate Conference
"We Must Consider Justice Across the Board"
4 November 2022, by Stephanie Janssen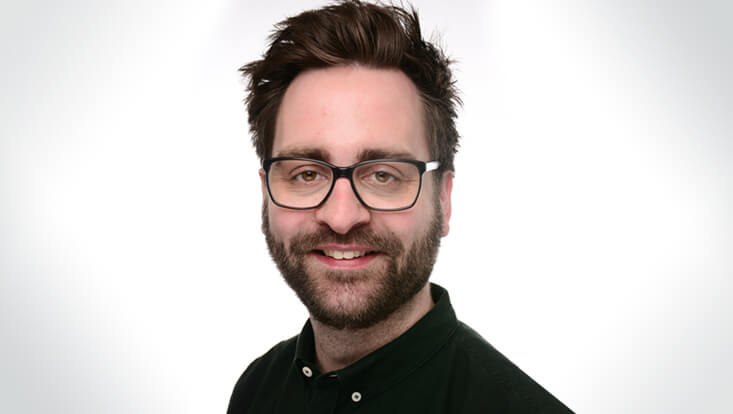 Photo: Privat/Jan Wilkens
The 27th World Climate Conference is taking place from 6–18 November in Sharm el Sheik in Egypt. Dr. Jan Wilkens from the Cluster of Excellence Climate, Climatic Change, and Society (CLICCS) will attend.
This year, the 27th World Climate Conference is taking place in Egypt. Dr. Jan Wilkens from the Cluster of Excellence Climate, Climatic Change, and Society (CLICCS) to attend as a spectator. He is an expert in guiding climate policy and climate justice.
Dr. Wilkens, emissions are increasing all over the world, but we know they have to be halved by 2030. At the same time, the political situation across the world is not exactly one of trust in international negations. Will this year's World Climate Conference (COP) be particularly difficult?
Definitely. Russia's invasion of Ukraine has given extra impetus to matters like the global food crisis and energy security across the world. The question is, how can the bigger states keep to the agenda, despite this situation.
The challenge of this year's World Climate Conference is one of implementation. So, there will not be new targets, but a focus on how to implement the climate goals and measures we have already agreed. We will also be making a balance sheet to look at how successful the individual countries have been in keeping to their commitments.
In addition to implementation, the focus will be mainly be on climate justice. The countries that have produced the most CO2 will undertake, for example, to invest in measures to prevent climate consequences, or to invest in renewable energies in the Global South. What is the most urgent?
We must consider justice across the board, from the very beginning. Often it is a matter of financial support. We need a form of financing that makes money easily available to endangered regions in the Global South. Funding commitments that have already been made must be paid. As the majority of the funding commitments involve loans, we must also consider that they carry increased debt loads. Generally speaking, that means that groups who are suffering the most from climate change, and who have done the least to contribute to climate change, will continue to be dependent, further increasing inequality. That is why we should be offering financial aid instead of loans. But the states of the Global North have not yet taken sufficient steps towards meeting their historical responsibilities.
Climate justice is closely related to the concept of "degrowth", that means an end of the capitalist economy. How seriously are the commitments of industrialized nations to be understood, when all these countries are still pursuing growth as their main economic goal?
Every economically-strong country negotiating here is following a growth-oriented goal. You can see it in their belief in innovation and technological solutions to reducing emissions while maintaining their form of economic activity. Personally, I am not convinced. On a finite planet, we have to limit the consumption of natural resources. Even technological solutions use raw materials, like for example, rare earths.
Without technological solutions to remove CO2 from the atmosphere and to store it, significant temperature limits will not be met. Should the countries here be investing massively in research?
They are doing that already, although to a limited extent. Many countries and companies see a future market and are looking to position themselves as best they can. The belief in technical solutions however carries a danger that we will not really act, but simply push the making of changes into the future. In reality, there is not yet any technology that is sufficiently developed to even begin to meet these goals. On the contrary, according to the Climate Action Tracker, we are moving towards a world with an average temperature increase of about 2.7 degrees Celsius by 2100, instead of limiting warming to 1.5, as we decided at the World Climate Conference in 2015.
A longer version of this interview is available on the Cluster of Excellence Climate, Climatic Change, and Society (CLICCS) webpage.
Queries:
Newsroom editorial office
Universität Hamburg