Key research area: Photon and Nanoscience
30 August 2017, by Peter Kröninger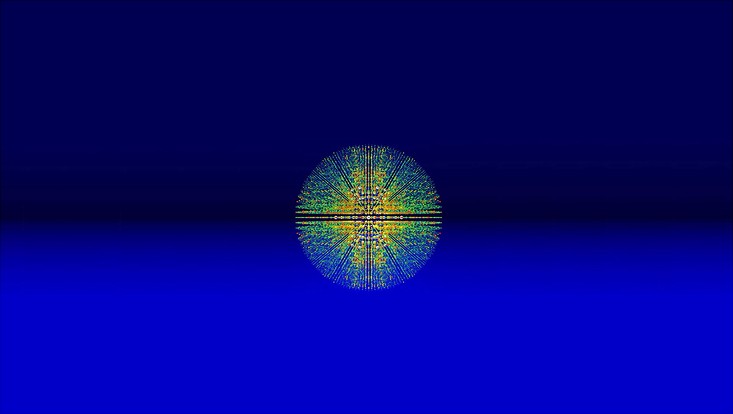 The key research area benefits from a broad network and has successfully acquired a number of interdisciplinary projects in collaboration with non-University partner institutions.
The University key research area Photon and Nanoscience includes a broad spectrum of successful projects in basic research. Topics range from magnetism, laser and quantum physics, and nanochemistry to biophysical problems such as the decoding of molecules using ultrafast lasers and state-of-the-art X-Ray sources on the research campus in Hamburg-Bahrenfeld. [Read on in German . . .]
Die Anwendungsgebiete der hier geleisteten Grundlagenforschung sind vielfältig: Forschung mit Laserstrahlen ermöglicht etwa die Entwicklung präziser Medizintechnologie wie Laserskalpelle für die Chirurgie oder die Entwicklung neuartiger Festplatten und Speichermedien; die Forschung an Nanopartikeln eröffnet neue Therapieansätze in der Medizin.
Der Forschungsschwerpunkt ist weit vernetzt und wirbt erfolgreich interdisziplinäre Projekte ein, in denen die Universität zusammen mit ihren außeruniversitären Partnereinrichtungen forscht: Neben drei Sonderforschungsbereichen gibt es seit 2012 den Exzellenzcluster "The Hamburg Centre for Ultrafast Imaging" (CUI), der die Echtzeit-Beobachtung ultraschneller Prozesse in Atomen und Molekülen in den Fokus seiner Forschung stellt. Ziel ist es u.a. zu entschlüsseln, wie molekulare Bindungen entstehen und aufbrechen, um mit diesem Verständnis derartige Mechanismen gezielt steuern zu können – etwa zur Generierung komplexer biologisch und medizinisch relevanter Substanzen.
Forschungsschwerpunkte der Universität Hamburg
Weitere Informationen zu den Forschungsschwerpunkten der Universität Hamburg und beteiligten Fakultäten und Forschungszentren sowie Forschungspartnern finden sich auf der Übersichtsseite Forschungsschwerpunkte und Potenzialbereiche.
---