24 May 2023
Researching well-known gestures and specific motifs
Images and Memory: Workshops on Political Imagery and Memory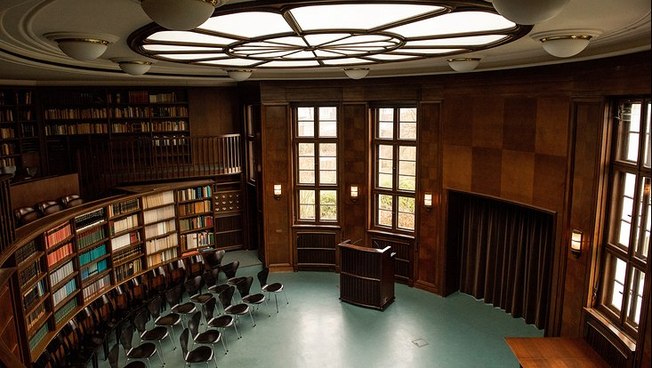 Photo: Universität Hamburg / Ohme
The Research Center for Political Iconography is inviting the public to a free workshop series in the Warburg-Haus, starting on 1 June 2023.
Certain images have been part of our visual memory for centuries. Yet the historical context remains obscure to many viewers. The workshop series on political imagery and memory in current press photos is open to all and is designed to increase understanding.
Foreign Minister Annalena Baerbock gesturing like a general on Ukraine's front lines or Chancellor Olaf Scholz relaxed in front of a tank— what are the meanings behind these press photos?
To answer this question, the Research Center for Political Iconography at Universität Hamburg is invited the public to a series of free workshops starting on 1 June 2023.
In 4 sessions, the Image Index of Political Iconography, which contains more than 200,000 images in politics and social history, will be discussed and subsequently used directly by participants. They will create their own image memories using comparable images and motifs. This should make the meanings of current press photos more comprehensible. The results of these workshops will be presented in a public exhibition.
Workshops:
Thu, 1 June 2023, 10 am–3 pm Visitor or commander? Annalena Baerbock's general-like gestures on the Ukrainian front
Thu, 2 June 2023, 10 am–3 pm Visual rhetoric of poise: Olaf Scholz, hand in his pocket, in front of an anti-aircraft tank
Thu, 8 June 2023, 10 am–3 pm Markus Söder as Moses: The cultural practice of dressing up in traditional ruler iconography
Thu, 9 June 2023, 10 am–3 pm The dictator vanishes: the toppling of memorials as a political rite of passage
Venue:Warburg-Haus, Heilwigstraße 116, 20249 Hamburg
Workshops are limited to 12 participants per session. Sign up: eva.landmann"AT"uni-hamburg.de
More information about the workshop sessions