31 May 2017
Invitation to the media:
Press conference and photo session for the international conference of university leaders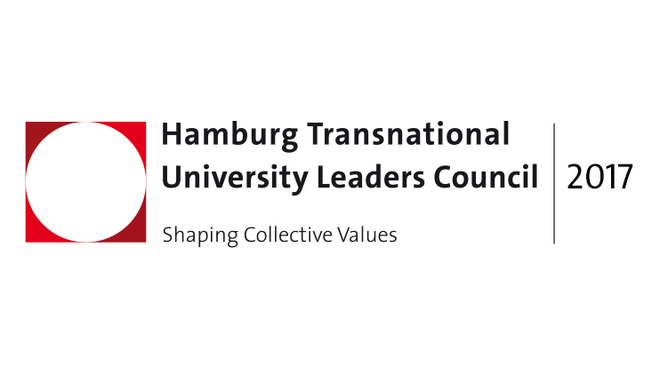 Photo: HTULC
The results of the conference will also be presented at the press conference.
The heads of leading universities from around the world will be discussing differentiation in the higher education landscape at the Hamburg Transnational University Leaders Council from 7–9 June 2017 in Hamburg. Among other topics, the roughly 50 university presidents will also be addressing the urgent questions of academic freedom, university autonomy, and the future of the university.
Wir laden Sie herzlich ein zum Pressegespräch mit den drei Initiatoren des Councils:
Prof. Dr. Horst Hippler, Präsident der Hochschulrektorenkonferenz
Dr. Lothar Dittmer, Vorstandsvorsitzender der Körber-Stiftung
Prof. Dr. Dieter Lenzen, Präsident der Universität Hamburg
am Freitag, den 9. Juni 2017, 13.00 bis 14.00 Uhr in der Körber-Stiftung, Kehrwieder 12, 20457 Hamburg.
Im Rahmen des Pressegesprächs werden die Ergebnisse des Gipfeltreffens vorgestellt sowie die Auswirkungen auf die deutsche und die Hamburger Hochschullandschaft erläutert.
Ebenfalls herzlich willkommen sind Sie zur vorangehenden Abschlussdiskussion am 9. Juni von 10.30 Uhr bis 12.00 Uhr in der Körber-Stiftung.  
Am Mittwoch, den 7. Juni haben Sie von 16.30 Uhr bis 17.00 Uhr außerdem die Gelegenheit, ein Gruppenfoto aller Councilteilnehmerinnen und -teilnehmer aufzunehmen.
Wir freuen uns über Ihr Kommen. Für alle Termine ist eine Anmeldung erforderlich unter: merel.neuheuser"AT"uni-hamburg.de
Das Hamburg Transnational University Leaders Council
Die Konferenz internationaler Hochschulleitungen wird bereits zum zweiten Mal in Hamburg auf Einladung der Hochschulrektorenkonferenz, der Körber-Stiftung und der Universität Hamburg ausgerichtet. Die Idee einer internationalen Diskussionsplattform führender Hochschulen entstand 2013 als praktische Handlungskonsequenz aus der Internationalen Strategie der HRK, die Prof. Dr. Dieter Lenzen als HRK-Vizepräsident für internationale Angelegenheiten verantwortete.
Weitere Informationen
Das Programm des Hamburg Transnational University Leaders Council, eine Pressemitteilung, die Teilnehmerliste und weitere Informationen finden Sie unter www.htulc.de.