Impact of the coronavirus pandemic on students
22 May 2020, by Online-Dienste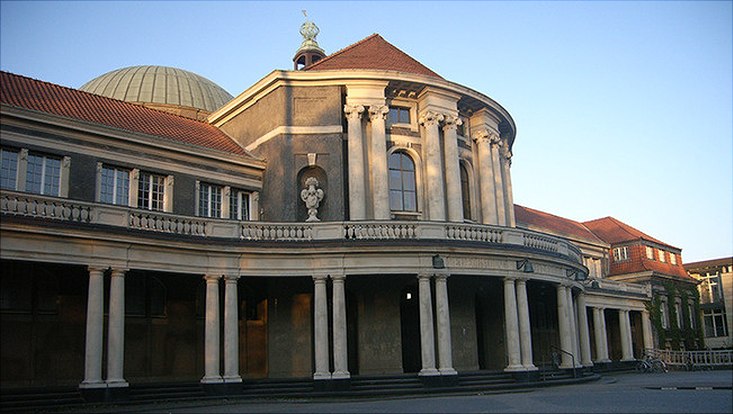 Photo: UHH/Schell
The most important questions and answers for students and prospective students.
Last updates:

22 May: Summer Semester 2020 / examinations
22 May: Summer Semester 2020 / lab internship
22 May: Summer Semester 2020 / libraries
22 May: Organising/ reenrollment process
Summer Semester 2020
Last update: 20 May 2020
In response to the coronavirus pandemic, the lecture period for Summer Semester 2020 did not begin until 20 April. The semester will not be extended beyond 30 September 2020. The faculties will decide whether the Whitsun (Pentecost) holidays should be used for additional teaching or examinations. In principle, teaching may extend beyond the end of the lecture period on 15 July 2020. Details will be determined by the faculties.
The lecture period has started on 20 April with digital courses only. The Hamburg Ministry of Science, Research and Equalities (BWFG) advises students not currently in Hamburg to not travel to Hamburg in these circumstances, but to begin their studies from home or from another location. This will assist in reducing unnecessary travel and physical contact.
Events at Universität Hamburg that are neither part of normal teaching operations nor examinations will not take place until further notice. Events should be conducted in other forms, such as via telephone or video conference, online events, or similar. Similarly, all advising services, including scheduled office hours, will be provided via telephone or email only.
For indispensable meetings (to prevent damage to Universität Hamburg or imminent danger) that cannot be postponed or take place virtually, attendance sheets must be used effective immediately (last name, first name, institution, email address). This is to ensure that people who have potentially come into contact with the coronavirus can be identified rapidly afterward. Academic advising—for example, at the Campus Center—will take place by telephone only, not in person.
It has been possible to register for examinations since 4 May. Examinations should take place to the furthest extent possible. Where provided for in the relevant examination and doctoral degree regulations, examinations should be conducted digitally.
The recognized hygiene and distancing rules apply to all situations involving physical contact.
HHow have summer semester classes been taught since 20 April?
What are the technical requirements and/or which platforms are being used?
How will students take examinations and submit coursework?
Can lab internships be completed?
How will students access books and other literature?
What do we know about Winter Semester 2020/21 (e.g., dates, application deadlines) at this stage?
Organizing your studies (e.g., re-enrollment, BAföG, applications)
Last update: 22 May 2020

Are the 3 weeks between the start of the semester on 1 April 2020 and the start of the lecture period on 20 April 2020 considered a semester break or part of the official semester?
Are there any changes to the semester re-enrollment process?
Is there any assistance available for students in financial difficulty because of the corona crisis?
Can I take leave or withdraw from my degree program to provide medical support during the pandemic?
Does the travel restriction to Germany in place for non-EU nationals affect students coming to or returning to Germany?
What should I do if my residence permit lapses?
What will be done to protect students facing potential issues with their BAföG loans, insurance providers, and residence permits due to postponed exams and, consequently, grading and credit point delays?
What does the current situation mean for the regular period of study?
What happens if the current situation prevents students from proving by 31 March 2020 that they have received subject advising because they exceeded the regular period of study?
What happens if applicants who have a conditional offer for a master's degree program starting in Winter Semester 2019/20 cannot prove that they have successfully completed their bachelor's program by 31 March 2020 due to the current crisis?
Have there been any changes to the selection procedure for international master's programs with early application periods in the current application round?
What happens if students admitted to Summer Semester 2020 can no longer submit outstanding proof (e.g., of language skills) by the deadline?
Can I still earn full credits for courses or internships that could not be completed due to the coronavirus?
Term papers / examinations in Winter Semester 2019/20
Last update: 22 May 2020

Have the submission due dates for written work (term papers and final theses) been changed?
How can work be submitted if academic offices are closed to students?
Can oral examinations that have already been registered or scheduled be carried out?
Are there ex gratia provisions for withdrawing from examinations?
Will state examinations and examinations managed jointly with churches take place?
Do these rules also apply to examinations for which other higher education institutions are responsible?
May written examinations be inspected on-site?
Student life (e.g., dining halls)
Last update: 20 May 2020

Are the University buildings open?
Are the student dining halls and cafés of Studierendenwerk Hamburg open?
What is the situation with regard to University Sports?
---
Contact
Questions about your studies