This page:
UHH
>
Newsroom
>
In focus
>
UN Climate Change Conference Interview with Prof. Dr. Grischa Perino
UN Climate Change Conference COP23
Lower emissions on our roads and fields more effective than phasing out coal Interview with economist Prof. Dr. Grischa Perino
14 November 2017, by Giselind Werner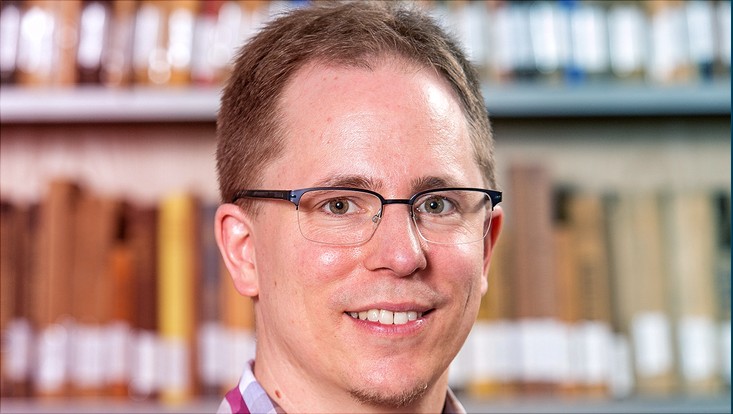 Photo: UHH/RRZ/MCC/Mentz
Delegates from all over the world have convened in Bonn to agree on common goals to combat climate change and to develop a system that allows us to measure the contributions made by individual states. Once upon a time, Germany was regarded internationally as a leader in combating climate change. Now it is clear that Germany will fall short of its climate goals, in part because businesses lack sufficient incentives to pursue effective climate-saving strategies. The economist Prof. Dr. Grischa Perino is an expert on ecological economics. In this interview he explains what measures could effectively protect our climate.
Would pursuing the goals to combat climate change that Germany has set for itself "be akin to industrial suicide," as the politician Alexander Graf Lambsdorf, member of the German Free Democratic Party, recently claimed? Are economy and ecology really fundamentally incompatible?
Due to the time remaining and the magnitude of [emissions] to be saved, reaching the German climate goals for 2020 would now only be possible through drastic measures. In the time remaining, emissions would have to fall three times as fast as they have done on average since 1990.
A large proportion of the reductions achieved, however, took place before 2000 as a result of the closure of factories and plants originating in the German Democratic Republic (East Germany). According to the German Environment Agency (UBA), greenhouse gas emissions in Germany have remained at more or less the same level since 2009.
Rather than trying to achieve the 2020 goals in a chaotic flurry, I think it is more important that Germany and the EU concentrate on setting the course for the 2030 and 2050 goals.
But what measures would enable Germany to still reach its goal of reducing emissions harming our climate to 40% of the 1990 level by 2020?
One of the most frequently discussed suggestions it the phasing out of coal. By quickly shutting down German coal power plants, it would be possible to greatly reduce Germany's greenhouse gas emissions.
Due to the European Emissions Trading Scheme (EU-ETS), which stipulates an EU-wide upper limit for greenhouse gases in various sectors—including the energy sector—and generates tradable emissions certificates, this reduction of German emissions would be counterpointed by a similarly large hike in emissions in other member states.
Certificates made available through coal power plant closures would not cease to exist; they would be used for another purpose, for example, in a foreign power plant or a German aluminum smelter. But the climate does not care where an additional ton is emitted.
That is why it is important to focus German efforts on sectors that are not subject to the EU-ETS—road transport, decentral heat production, and agriculture—and at the same time fortify the EU Emissions Trading Scheme.
This last point is what is happening right now in Brussels—largely out of view of the public. The upper limit for 2030 will be greatly reduced compared to what it would have been under the present regulations.
According to the German Environment Agency, an increase in traffic was responsible for higher CO2 emissions in 2016. Why does, for example, the automobile industry, find it so difficult to do its bit in reducing CO2 emissions?
There are various reasons for that. On the one hand, there is the technical challenge of storing enough energy in a small space and with as little weight as possible while simultaneously meeting the expectations of drivers with regards to range and comfort without resorting to fossil fuels.
For German makers, this problem is exacerbated by the market segment to which they cater. Cars in the upper middle and high-end classes are expected to have high performance, which generally leads to greater energy requirements. In addition to this, some firms appear to have thought there was greater promise in agitating for laxer regulations as opposed to cleaner motors.
What could be the solution?
To reduce emissions in the transport sector, we need a bundle of measures. Parallel to stricter regulations for vehicles, investing in climate-friendly infrastructure is particularly sensible. As well as charging stations for electric cars, attractive public transport and rail freight systems, high quality and safe bike path networks, and urban planning that reduces traffic.
Yet all of this will only have an effect after 2020.
---
Contact
Prof. Dr. Grischa Perino
Faculty of Business, Economics and Social Sciences
Socioeconomics Economics