First opportunities in the Liberal Arts and Sciences program
"We are talking about current topics in their historical dimensions."
28 November 2022, by Christina Krätzig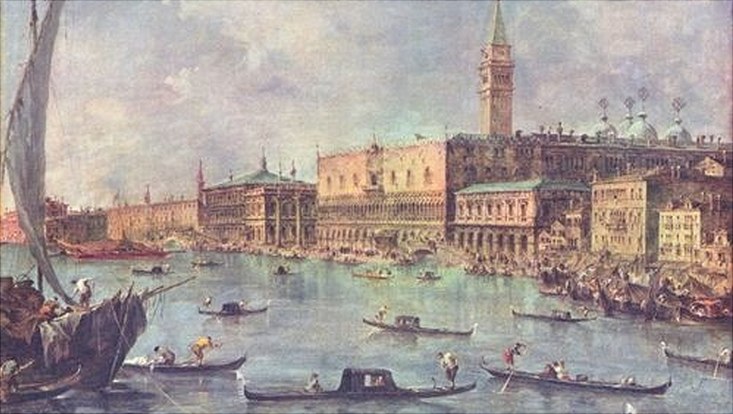 Photo: F. Guardi/ Zeno.org (public domain)
The Liberal Arts and Sciences team is offering a course on political epistemology in connection with water management. The course will focus on Venice, among other things.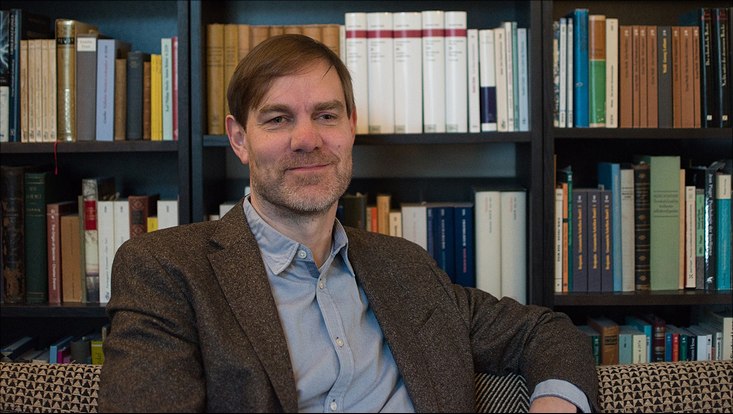 Photo: Toshihito Schemmel
Prof. Dr. Matthias Schemmel took up his professorship for historical epistemology at Universität Hamburg at the beginning of 2022. He studied physics, astronomy, and mathematics at Universität Hamburg and history at Humboldt-Universität zu Berlin, where he received his doctorate on early modern mechanical sci 
As part of the Excellence Strategy of the Federal and State Governments, Universität Hamburg is developing a degree program in the liberal arts and sciences. The program is set to begin in Winter Semester 2023/2024 but there are already some exciting opportunities, including ones open to the general public.
Prof. Schemmel, this semester you are offering a format that combines public lectures and a workshop for students. It is titled The Political Epistemology of Hydrogeological Praxis. What does this mean exactly?
This format grew out of a research project that I am working on with international colleagues, for example, from Venice and India. We are looking at different societies at different times and how they organized water management.
We ask, for example, which experts are listened to and how decisions are made to deal with challenges such as changing tides, dangerous flooding, or the salination of freshwater.
Against the backdrop of climate change and especially in northern Germany, these are acute issues. And we hope that a look at the past will provide some inspiration now. We would like to go deeper into these ideas and the fundamental concern with the relationship between science and society in our public lectures at the end of November and beginning of December and in our student workshops.
What does the degree program Liberal Arts and Sciences actually cover? 
It looks at current topics in their historical dimensions, at the junction of science and scholarship, culture, and society. It is premised on the ideal of comprehensive education as Wilhelm von Humboldt conceived it roughly 200 years ago. But the tradition of the degree program goes back much further: it goes back to the ancients, who invented the liberal arts and sciences. At medieval universities, the study of the liberal arts prepared students for the study of theology or medicine. In modern times, the idea of the liberal arts and sciences has been realized primarily in the United States and, more recently, with increasing frequency in England, the Netherlands, and now again in Germany.
We will launch the degree program next year. How is it possible for you to already be offering 2 opportunities?
The courses will take place within the framework of the Studium Generale. Thus, they will be open to all students. You could say they are a kind of test-run for the Liberal Arts and Sciences program.
What still needs to be done before the program starts?  
A lot! Of course, a lot of administration: We have to develop curricula and module descriptions, which committees provide expert evaluations and authorization. And then there is the content. There are 2 professorships for the program and we need to organize cooperation with the colleagues in various departments and faculties—the program is highly interdisciplinary. There is a lot of interest and we are now clarifying the details.
Queries:
Newsroom editorial office
Universität Hamburg