Six students selected for the Fast-Track Program
Fast track to obtaining a doctorate
20 December 2021, by Christina Krätzig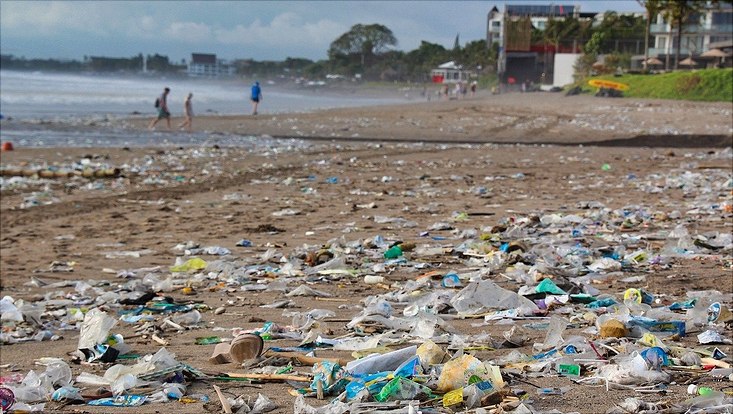 Photo: Pixabay CC0
A project eligible for funding would be, for instance, a doctoral dissertation by a biology student that seeks to identify bacteria that can break down plastic and, in turn, help to combat plastic waste over the long term.
Universität Hamburg's Fast-Track Program gives outstanding students from all over the world an opportunity to do their doctorate right after completing their bachelor's. One project revolves around the elimination of plastic waste, for example.
Universität Hamburg—University of Excellence uses this funding to give outstanding young researchers the opportunity to integrate their master's degree studies into their doctoral studies. In addition to excellent academic achievements, a compelling doctoral dissertation proposal is a prerequisite.
The second round of applications for the Fast-Track Program was open to students from the humanities and educational science. Students from mathematics, informatics, and natural sciences were already involved during the pilot phase. Three of the six that received funding completed their undergraduate degree at Universität Hamburg. One degree each was earned at ShanghaiTech University, Peking University, and the Hamburg University of Technology.
The six sponsored students and their doctoral projects are:
Golo Feuerriegel—Finding novel plastic-active bacteria and enzymes
Thilo Baggendorf—Lichtgetriebene Oxidation von Abfallströmen
Katharina Holube—Subtropical circulation variability and the Madden-Julian oscillation: A new road to the "Holy Grail" of tropical meteorology
Xinyu Li—Terahertz electrodynamics of rhombohedral multilayer graphene moiré superlatticeMax Neuendorf—APT detection via collaborative intrusion detection and data provenance
Yaozheng Zhu—Non-equilibrium phenomena in superconductors.
Funding recipients receive €1,300 per month for 2 years. In addition to funding, the program includes a range of qualification and networking opportunities organized by the Hamburg Research Academy. To be eligible to apply, and depending on the department, students require a final grade of 1.3 for their bachelor's degree, require a grade of 1.0 for their bachelor's thesis, or must be ranked among the best students for their year.
Universität Hamburg—University of Excellence is expanding its Fast-Track Program within the framework of the Excellence Strategy of the Federal and State Governments. The scholarships are announced annually in the winter semester and are financed partially by funds from the Excellence Strategy of the Federal and State Governments. Find further information on the Hamburg Research Academy website.
Queries:
Newsroom editorial office
Universität Hamburg