This page:UHH > Newsroom > Excellence Strategy > 2021 > Transfer funds
Six research projects selected for transfer funds.
Laboratory for the Development of Sustainable Innovations
12 January 2021, by Christina Krätzig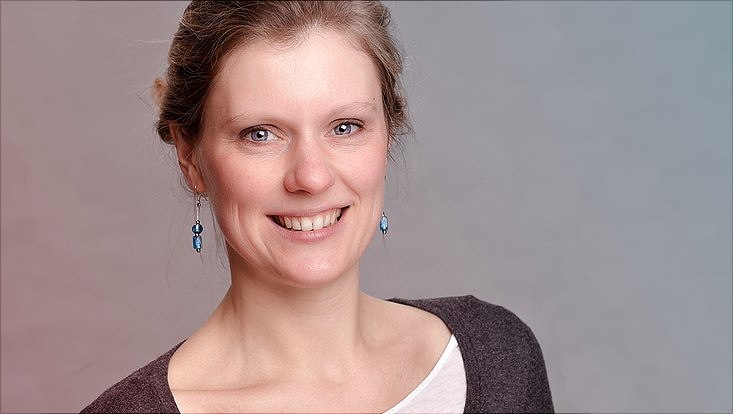 Photo: Leuphana Universität
Jana-Michaela Timm is a junior professor of business administration and researches sustainable investment and management.
Using funds from the Excellence Strategy of the Federal and State Governments, Universität Hamburg finances the Transfer@UHH fund. In 2021, the University funded a total of 6 transfer projects, including a research project led by Prof. Dr. Jana-Michaela Timm on cooperation between practice and academia.
What is the name of your research project?
 ColLab@UHH: Transferlabor für innovativ-kollaboratives und krisensicheres Unternehmertum (Transfer laboratory for innovative, collaborative, and crisis-proof entrepreneurship) 
For which period are you receiving funding?
From 15 November 2020 to 14 November 2021.
How much?
EUR 48,800
What are you spending the money on?
For people who implement (staff costs / work contracts), for things that make it possible (material costs), and—most importantly—for communication (organization of workshops). 
What does your research project focus on? 
The ColLab@UHH transfer project creates a space for the cooperation between practice and academia. This enables the circular development of innovative, crisis-proof, and sustainable business practices and community-based business models, the testing of such practices and models, and the implementation of these in practice. The establishment of this transformative space requires 3 phases: (i) cocreation—conception based on the cooperation between academia and practice, (ii) entrepreneurial laboratory—collaboration and development of innovative testing spaces, and (iii) entrepreneurial action—implementation of entrepreneurial actions based on sustainable and crisis-proof organization models. The project concerns the first phase—the cocreation phase—of the overall project and is considered to be essential seed financing for successfully laying the foundation for realizing the entire transfer project.
What has been the most fascinating question that you would like to answer or the most interesting insight for you up to this point?
We are fascinated by the question of how innovative, crisis-proof, and sustainable organization models turn our current economic principles on their head and of how this could fundamentally change our daily practice of entering into an economic exchange with each other.
Who benefits from your research and how? 
Our results can be used in the planned follow-up project: the development of an entrepreneurial laboratory (ColLab@UHH). Here, through the practical testing of the principles of community-based economic activity, the actual entrepreneurial implementation in practice occurs.
In academic usage, an exploration of suitable laboratory conditions and, if necessary, a reduction in the adaptation of principles into theory take place. Colleagues are able to build their research on this. In addition, the impetus resulting from the transfer funds prepares for the dissemination and building up of collaborative laboratories at other universities based on the ColLab@UHH model at Universität Hamburg.
How will the transfer aspect be implemented?
Sustainable innovations occur especially where practical entrepreneurship and academic expertise come together and simultaneously make each other fruitful. The transfer from one side to the other, and vice versa, plays a central role in learning from each other and profiting from each other. At the same time, this requires not only a loop between practice and academia but rather a circular and step-by-step process. Here, "circular" means that knowledge taken from practice is introduced into academia and implemented in a manner that enables it to be fed back into practice through testing spaces. As a result, the theoretical concepts developed during the first phase will be reflected in practice. "Step-by-step" means that knowledge taken from practice can be updated again and again during the cocreation phase.
Transfer@UHH funds were issued for the first time last year and, in the future, will be issued yearly.
Queries:
Newsroom editorial office
Universität Hamburg