This page:UHH > Newsroom > Campus > 2019 > Exhibition History of Universität Hamburg
Exhibition 100! Geschichte und Gegenwart der Universität Hamburg (100! Universität Hamburg Past and Present)
Universität Hamburg—a reflection of German history
24 September 2019, by Hendrik Tieke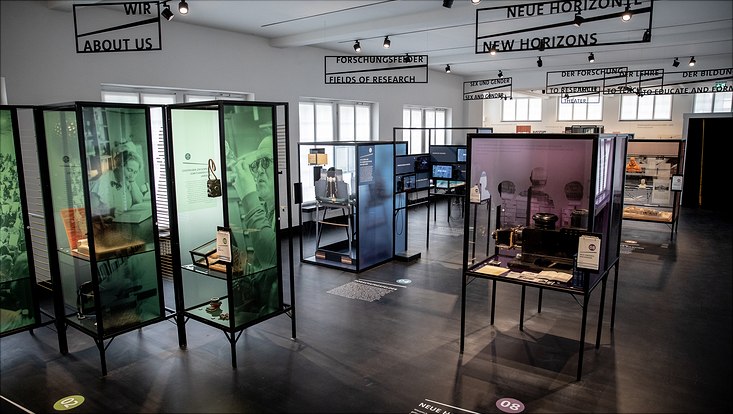 Photo: UHH/Ohme
Visitors can enjoy 300 square meters of photos and display items from all of the faculties. There are also films, audio recording stations, artworks, and hands-on exhibits.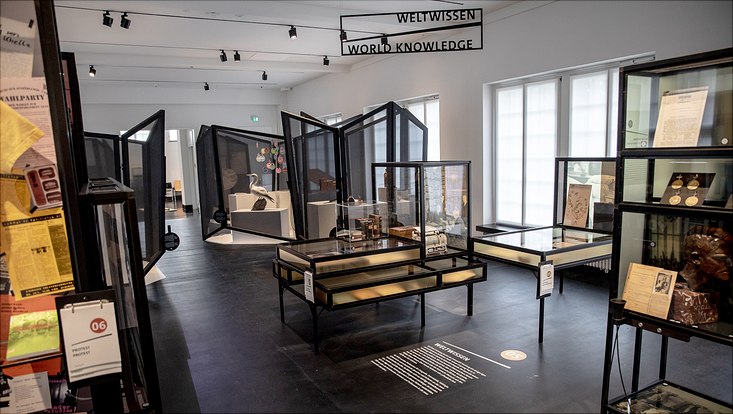 Photo: UHH/Ohme
From student handouts and physics instruments to preserved and prepared animals: The exhibition illuminates the many facets of 100 years of campus life, research, and teaching.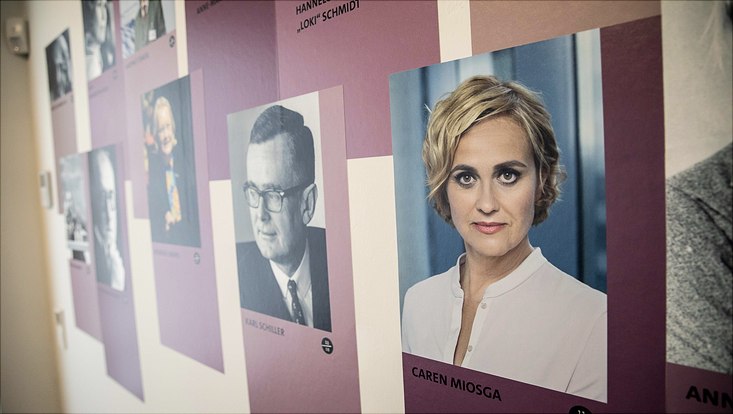 Photo: UHH/Ohme
From Helmut Schmidt to Caren Miosga: University alumni include renowned figures.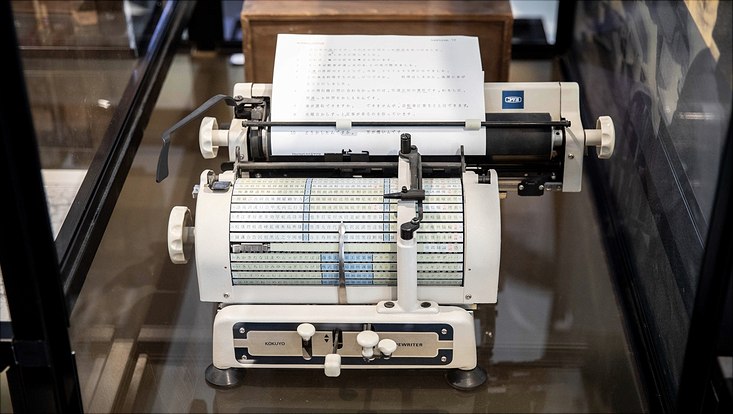 Photo: UHH/Ohme
Researching the world's many continents and countries is only one of the many tasks of a University. Here you can discover an historical typewriter from Japanese Studies.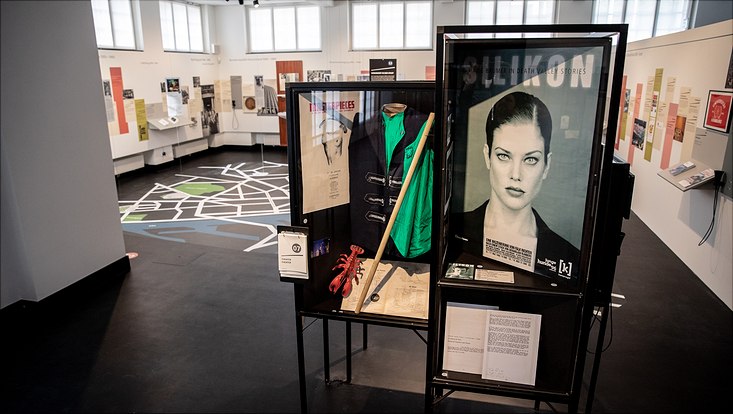 Photo: UHH/Ohme
Individual topics such as "Theater" highlight special facets of the University. Background: The time line room with a floor map of University buildings
The new exhibition on Universität Hamburg's past and present gives an exciting glimpse into 100 years of teaching, research, campus life, and university culture. It also reveals a University that reflects Germany's own eventful history.
Universität Hamburg has been an integral part of the city for 100 years. As a University of Excellence, it counts among Germany's top research and teaching institutions. The recently opened exhibition covers 300 square meters in the historical Main Building and traces the University's evolution.
It looks closely at the struggle to establish the University and shows how it became a magnet in the 1920s for Germany's top scientific minds. It also looks at the National Socialist era, in which many of these great researchers and scholars were persecuted and murdered by the Nazis.
A citadel of science, a locus of student revolt
The exhibition further traces the arduous task of reestablishing University teaching after the War and highlights legendary student protests. It continues to focus on the University's rapid growth in the 1970s and 1980s, showing how the University became one of Germany's largest, with a sophisticated teaching apparatus and outstanding research. In 2018, the University was granted funding for 4 clusters of excellence, the largest interdisciplinary research projects to receive funding from the German Research Foundation. In July 2019, Universität Hamburg was also named a University of Excellence in a national competition for funding for top university research.
The exhibition takes a two-pronged approach to illuminating the University's past and present: First, it provides an informative time line. This includes previously unpublished historical photographs of everyday University life, including lectures from different decades, researchers at work, buildings under construction, and students from various epochs. The time line also integrates audio stations with the voices of contemporary witnesses. You can hear, for example, Helga Bauer, the head of the student council in 1967, or ISS commander Alexander Gerst, a University alumnus.
Generator of world knowledge and significant cultural institution
Secondly, the exhibition focuses on particular topics, with special displays to illuminate the various facets of university life. "World Knowledge," for example, includes seeds collected from all over the world to highlight the University's long tradition as a research institution with a global reach; a Chinese traveling library; and audio recordings of African languages made in the 1930s.
"Theater" illuminates the history of the University as a hotbed of cultural activity. It includes historical plays, production posters, playbills, and records. "Research Fields" shines a light on scientific and scholarly achievement at the University using videos and photographs of historical and current experiments and research activities as well as scientific instruments from various decades.
Hands-on artwork
There are also works of art that reflect upon the University's history. A particular highlight is the media installation Perpetual Metamorphosis by the New York artist Ruth Sergel. The visitor encounters people, sounds, and voices from the University's past and present, combined on different screens in a Monty Python-esque collage.
The pillars that greet the visitor in the courtyard in front of the Main Building were created by the German artist Frank Fietzek. They also fuse impressions from 100 years of University history. If you turn the handle, you activate 2 megaphones from which you can hear voices and quotes from over the decades. This mix makes it clear that, since its founding, the University has been both an inspiration to the city and a reflection of German history.
Opening hours
The exhibition is open to visitors on Tuesdays and Fridays from 10 am to 2 pm and Wednesdays and Thursdays from 3 to 7 pm throughout 2019.
Starting on 1 January 2020, opening times will change: Tuesdays, 10  to 2 pm and Thursdays, 3 to 7 pm.
The exhibition rooms are on the second floor of the Main Building, Edmund-Siemers-Allee 1. The exhibition, to which there is also wheelchair access, is free and presented in German, English, and simplified German. You can book a guided tour at unimuseum"AT"uni-hamburg.de.
For more information, see the exhibition website.
Exhibition patrons
We would like to thank the Claussen Simon Foundation, the Hamburger Sparkasse, the Alfred Töpfer Foundation, the Universität Hamburg Foundation, the Matthias Tantau Foundation, and Marquard & Bahls AG for their generous support.
We would especially like to thank the Claussen Simon Foundation for sponsoring 2 exhibition topics: World Knowledge and New Horizons.
Some more history—barrier free: a media guide to the exhibition
Visitors can use their smartphones or tablets to access a media guide to the exhibition. You can borrow a tablet on-site. The guide offers 2 options: You can access additional information and images at each station and you can access all of the exhibition's texts and many of its images.
If you would like to know more about the neighboring Von-Melle-Park campus, you can use the University's app-based campus tour.
Contact
Dr. Antje Zare
University museum in the Main Building