14 September 2022
Energy supply in Winter Semester
Universität Hamburg Presents Plans for In-Person Operations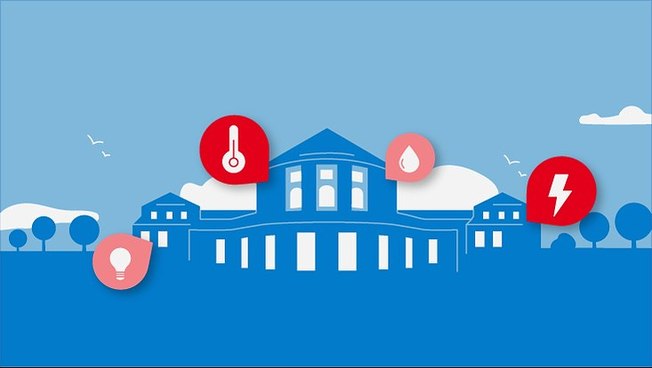 Photo: UHH/Vogiatzis
Universität Hamburg has developed a scenario-based plan for building operations for the Winter Semester, depending on the available energy supply.
After the restrictions on students and staff enforced by the coronavirus pandemic in terms of teaching, researching, and in administration in the last two and a half years, Universität Hamburg has taken a clear position for the Winter Semester: University operations will take place in-person. As current political developments may result in changes in the energy supply market, Hamburg's largest university has already put a Building Operations Plan into place.
The University departments responsible have already begun to develop a strategy to prepare the University as best as possible for potential restrictions in the energy supply. Based on this, the University has produced scenario-based planning for building operations, which outlines 3 different levels of gas supply and possible measures for each level.
This should, for example, allow for energy savings of 15 percent in a regular supply situation, by, for example, lowering the room temperature by 1 or 2 degrees Celsius and swapping out lighting materials. In critical energy supply situations, an optimization of room usage will be implemented. In the emergency supply state, where necessary, experimental operations must be placed on emergency operations.
In addition, the University has sent a letter to all members informing them of the plans, and encouraging them to also get involved, implementing energy saving measures themselves and checking the energy saving measures for their areas, and to provide feedback highlighting any additional measures that could be implemented.
Prof. Dr. Hauke Heekeren, president of Universität Hamburg: "We saw during the corona pandemic that we can best manage challenges by working together as a whole, across the University. Big decisions in terms of energy supply in our buildings will be made centrally, by the University leadership. At the same time however, we place enormous value on the active contributions of our students, teachers, researchers and administrative staff. That is the way we will deal with any potential energy shortages together, on-site, in-person, at our University locations. That where university life is supposed to take place. This is also the explicit desire of the Standing Conference of the Ministers of Education and Cultural Affairs of the Länder in the Federal Republic of Germany."
In the meantime, the City of Hamburg has also published a 25-point plan with guidelines for saving energy. In the next few days, we will start implementing those energy-saving measures from the City's 25-point plan that are relevant to the University.
In addition to the current issues, the University leadership is continuing to keep an eye on the corona situation in planning the Winter Semester, and presented a scenario-based plan (PDF) in July.