1 July 2022
Cooperation between academia, policymakers, and social actors
EU Funding for Collaborative Project on Paid Parental Leave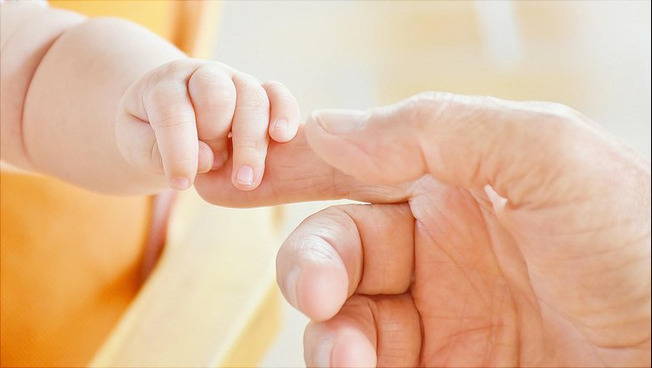 Photo: Pixabay
Newborn and parent: the project goal is a sustainable basis for parental leave research.
What is required if parental leaves laws are to contribute to a sustainable society? And what does paid parental leave mean for children's health and development? The Parental Leave Policies and Social Sustainability project takes a look at these very questions. Social scientists Dr. Thordis Reimer from Universität Hamburg is the leading grant applicant for the EU-funded project.
The project focuses on the funding and dissemination of research findings and knowledge related to the significance of paid parental leave for social sustainability in given societies. The most important challenges include identifying and closing gaps in parental leave research, the development of future-oriented parental leave terminology, and improving data for future research. Five research groups will illuminate various aspects of parental leave regulations, for example, the amount of parental leave pay, differences within Europe, or the significance to childhood development of paid parental leave.
"Parental leave is important for parental social security, but, above all, for our newborns. With this project, we want to look at exactly which parental leave regulations are best suited to supporting children in their development," says project head Dr. Thordis Reimer.
Interdisciplinary and innovative
The Parental Leave Policies and Social Sustainability project is being funded for 4 years by European Cooperation in Science and Technology (COST). This cross-national initiative funds European cooperation in scientific and technological research. The project focuses on networking: national research efforts will be consolidated and coordinated internationally while researchers from different groups and organizations will join to develop interdisciplinary and innovative solutions. The goal is to facilitate exchange among researchers, improve research activities, and make the dissemination of findings easier, for example, by funding workshops and conferences.
"In the last decade, there was a lot of research on the topic of parental leave, both in academia and in international institutes and organizations, but these were parallel efforts and relatively independent of another. The goal of this project is to deepen communication between these various research areas and thereby create a sustainable basis for future parental leave research," explains Reimer. "The members of the COST initiative will thus advocate for closing existing data gaps with regard to parental leave use in Europe and the development of a transdisciplinary parental leave terminology for future research."
The grant application involved 32 researchers from 22 countries. The project starts in November 2022 and is currently open to further membership applications for researchers, policymakers, and social actors.