29 March 2022
Open Study Program:
Opening event for the Open Study Program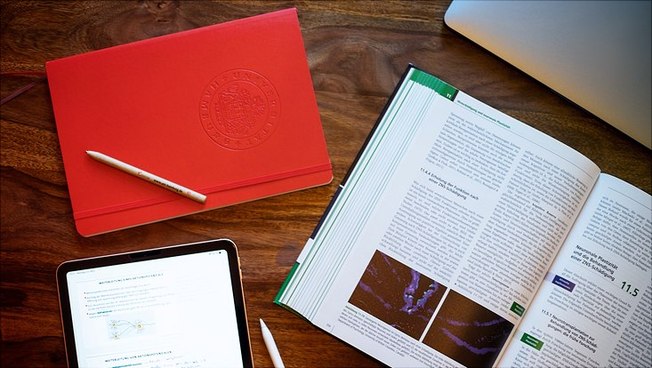 Photo: UHH/Lutsch
The Open Study Program is an opportunity for personal further development.
Universität Hamburg's Open Study Program is offering over 400 lectures and seminars, digital and in-person, in Summer Semester 2022. Prospective Open Study students are cordially invited to attend the opening event on 6 April.
The Center for Continuing Education invites the interested public to the digital opening event of the Open Study Program. The Open Study Program is an educational program open to people of any age. It provides an opportunity to attend lectures and seminars at Universität Hamburg.
Prof. Dr. Monica Rüthers from the Department of History will give an opening talk on the city as a vision. At the end, there will be tips and information about the start of the semester.
The opening event will take place via Zoom on Wednesday, 6 April 2022 at 2 pm.
Register using the registration form.
You can take part in the Open Study Program without registering in advance.
If you register for the Open Study Program, you can take part in courses offered by the faculties at Universität Hamburg alongside enrolled students. In addition, the Center for Continuing Education has put together a comprehensive program especially for Open Study Program students. You can choose the scope and duration and you do not need an Abitur to take part. There is no examination or performance pressure. The Open Study Program is intended as a personal educational opportunity and does not award degrees. There are still several places available in the additional program.
Further information:
Universität Hamburg
Center for Continuing Education
zfw"AT"lists.uni-hamburg.de
Tel: +49 40 42838-9705
https://www.zfw.uni-hamburg.de/kontaktstudium.html