26 September 2017
"Free to Think 2017":
Report analyzes world-wide danger to researchers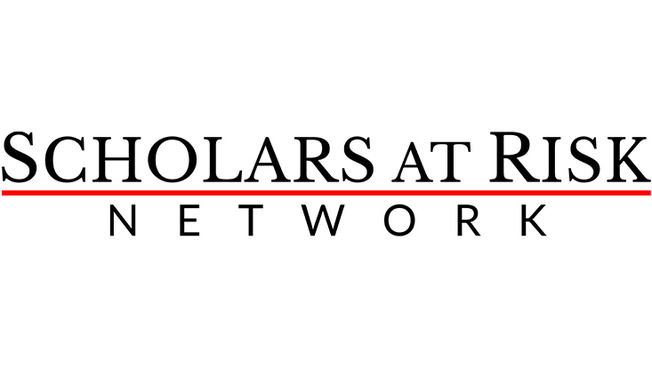 Photo: SAR
Die Universität Hamburg ist seit Herbst 2016 Mitglied von "Scholars at Risk".
Restrictions, repression, and violent attacks: researchers the world over face dangers in the pursuit of science. The new report "Free to Think 2017" published by the Scholars at Risk (SAR) network has now confirmed this. The organization advocates throughout the world for the protection of researchers. Universität Hamburg is a member of SAR and will welcome an endangered scholar with the help of a Philipp Schwartz Scholarship. [Read on in German]
Der Bericht "Free to think 2017" analysiert eine Auswahl von 257 weltweiten Angriffen auf Forschende, Studierende und wissenschaftliche Einrichtungen. Zu diesen Angriffen im Zeitraum von September 2016 bis August 2017 zählen Mord, körperliche Gewalt und plötzliches Verschwinden sowie Inhaftierungen, Strafverfolgungen, Stellenverlust oder Reisebeschränkungen.
"Für die Zukunft einer freien Wissenschaft weltweit ist es erforderlich, dass Universitäten in dem Bemühen zusammenstehen, gegen jede Beeinträchtigung der wissenschaftlichen Freiheit vorzugehen.", so Universitätspräsident Prof. Dr. Dieter Lenzen. "Dazu gehört insbesondere, den bedrohten Wissenschaftlerinnen und Wissenschaftlern ein Stück Zukunft in Freiheit und Sicherheit zu gewähren."
Als Mitglied von SAR wird die Universität Hamburg auch eine gefährdete Person aus dem Ausland unterstützen: Im Rahmen der Philipp Schwartz-Initiative hat die Universität Hamburg die Möglichkeit erhalten, ein Philipp Schwartz-Stipendium zu vergeben. Dieses ermöglicht es Hochschulen und Forschungseinrichtungen in Deutschland, gefährdete Forschende im Rahmen eines Vollstipendiums für 24 Monate aufzunehmen.
Die Universität Hamburg bittet um Verständnis, dass zum Schutz der Person keine weiteren Angaben erfolgen können.
Zu "Scholars at Risk" und zur Philipp Schwartz-Initiative
"Scholars at Risk" ist ein internationales Netzwerk, in dem über 400 Hochschulen, Forschungsinstitutionen und andere Wissenschaftsorganisationen in 39 Staaten zusammenarbeiten, um gefährdete Forscherinnen und Forscher zu schützen und Werte wie die wissenschaftliche Freiheit zu stärken. Jedes Jahr unterstützt SAR hunderte Forscherinnen und Forscher durch befristete Stellen an Mitgliedsinstitutionen, Vor-Ort-Hilfen für Forschende und ihre Familien und Rat und Vernetzung für Forschende und ihre Gastinstitutionen.
Die Universität Hamburg ist seit Herbst 2016 Mitglied von "Scholars at Risk".
Die Philipp Schwartz-Initiative wurde von der Alexander von Humboldt-Stiftung gemeinsam mit dem Auswärtigen Amt ins Leben gerufen und ermöglicht Universitäten, Fachhochschulen und außeruniversitären Forschungseinrichtungen in Deutschland die Verleihung von Stipendien für Forschungsaufenthalte an gefährdete Forscherinnen und Forscher. Finanziert wird diese Initiative durch das Auswärtige Amt, die Alfried Krupp von Bohlen und Halbach-Stiftung, die Andrew W. Mellon Foundation, die Fritz Thyssen Stiftung, die Gerda Henkel Stiftung, die Klaus Tschira Stiftung, die Robert Bosch Stiftung, den Stifterverband sowie die Stiftung Mercator.
Link zum Bericht "Free to think 2017":
https://www.scholarsatrisk.org/resources/free-to-think-2017/
---
Für Rückfragen:
Merel Neuheuser
Referentin des Präsidenten für Presse- und Öffentlichkeitsarbeit
Tel: +49 40 42838-1809