21 June 2017
Helping refugees:
Universität Hamburg confers Equal Opportunity Award 2017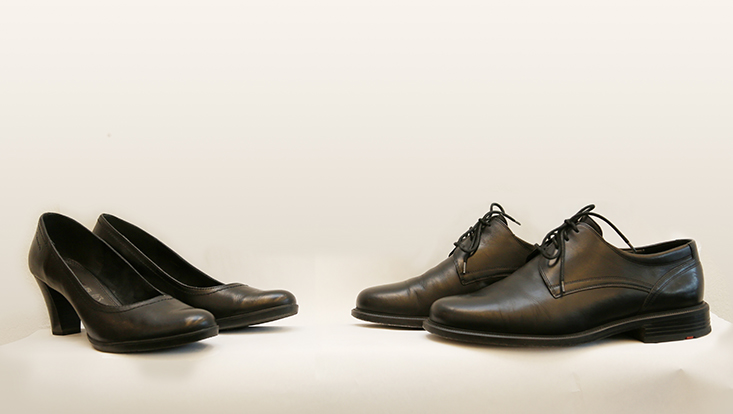 Photo: UHH/Priebe
Der Gleichstellungspreis der Universität Hamburg ist mit 10.000 Euro dotiert.
This year Prof. Dr. Nora Markard and her team at the Refugee Law Clinic and Prof. Dr. Martina Neuburger and her working group Geographies of Global Inequalities will receive the Equal Opportunity Award of Universität Hamburg for their outstanding committment to equal opportunity for refugees in higher education specifically and their larger environment generally. [Read on in German]
Für das besondere Engagement, Geflüchteten im Hochschul- und Lebensumfeld Chancengleichheit zu ermöglichen, werden in diesem Jahr Prof. Dr. Nora Markard mit ihrem Team der Refugee Law Clinic und Prof. Dr. Martina Neuburger mit ihrer Arbeitsgruppe Geographien globaler Ungleichheiten mit dem Gleichstellungpreis der Universität Hamburg ausgezeichnet. Die feierliche Verleihung des mit 10.000 Euro dotierten Preises findet auf Einladung der Stabsstelle Gleichstellung statt
am Dienstag, dem 27. Juni 2017, von 12.00 Uhr bis 13.30 Uhr,
Universität Hamburg, Mittelweg 177, Raum N0006/08,
20148 Hamburg.
Medienvertreterinnen und Medienvertreter sind zu der Preisverleihung herzlich eingeladen.
Die Flüchtlingsbeauftragte der Universität Hamburg, Prof. Dr. Silke Boenigk, wird die Laudatio halten, die Urkunden werden durch die Vizepräsidentin der Universität, Prof. Dr. Jetta Frost, überreicht. Im Anschluss an die Preisverleihung findet ein kleiner Sektempfang statt.
Die Refugee Law Clinic setzt sich aus Studierenden der Rechtswissenschaft zusammen, die eine innovative juristische Ausbildung mit berufsrelevanter Praxis im Bereich Asyl- und Migrationsrecht erhalten haben. Sie zeichnen sich in besonderer Weise durch den Umgang mit Vielfalt ohne Diskriminierung und durch die Übernahme gesellschaftlicher Verantwortung aus. Das Team der Refugee Law Clinic um Prof. Dr. Nora Markard trägt zum Empowerment der oft mehrfach benachteiligten, rechtsratsuchenden Geflüchteten bei.
Prof. Dr. Martina Neuburger fördert die Erleichterung des Zugangs zur Universität für Menschen mit ausländischem oder ohne akademischen Abschluss. Sie sensibilisiert Studierende, Wissenschaftlerinnen und Wissenschaftler für rassismuskritische Themen, für Diversity- und Gender-Themen im universitären Alltag etwa durch die Förderung von Fortbildungen und Weiterbildungen zu Anti-Diskriminierungs- und Empowerment-Maßnahmen. In Lehrveranstaltungen und in der Forschung setzt Prof. Dr. Martina Neuburger Schwerpunkte z. B. in feministisch-dekolonialer Theoriebildung und lokal-alltäglichen Widerstandspraktiken.
Der Gleichstellungspreis der Universität Hamburg wird einzelnen Mitgliedern, Gruppen von Mitgliedern oder Organisationseinheiten der Universität zuerkannt, die in vorbildlicher Weise zum konstruktiven Umgang mit Vielfalt beigetragen haben und die Entwicklung der Universität im Sinne von Heterogenität und Gerechtigkeit nachhaltig gestärkt haben.
---
Für Rückfragen:
Dr. Angelika Paschke-Kratzin
Gleichstellungsbeauftragte der Universität Hamburg
Tel: +49 40 42838-4443