23 January 2017
German Council of Science and Humanities confirms Universität Hamburg is on right path!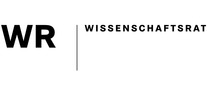 Photo: Wissenschaftsrat
The German Council of Science and Humanities published its review of the humanities and social sciences at Universität Hamburg.
An overall joyous result for the humanities and the social sciences at Universität Hamburg: the German Council of Science and Humanities (Wissenschaftsrat), the most important academic-political advisory body for the German federal and state governments, has confirmed in its report—published today—that the disciplines it reviewed demonstrate positive development. After the Council submitted a review of the natural sciences at the University on behalf of the Ministry of Science, Research and Equalities (BWFG) in January 2016, it undertook a rigorous review of the humanities and the social sciences as well as the overall strategy of the University. The recommendations announced today contain numerous helpful ideas for further developing the humanities and the social sciences at the University, including much praise and suggestions for the future.
Read on in German . . .
Als besonders stark stellt der Wissenschaftsrat die interdisziplinäre Forschung und die Internationalität der Hochschule heraus und empfiehlt dem Land eine "intensive Aufmerksamkeit" für die Geistes- und Sozialwissenschaften. Nach einer Dekade der gewollten Stärkung der MINT-Fächer, einhergehend mit einer politisch gewollten Schwächung der Geistes- und Sozialwissenschaften durch das Land, freut sich der Präsident der Universität, Univ.-Prof. Dr. Dieter Lenzen, über die vom Wissenschaftsrat bescheinigte "weitgehende Konsolidierung" dieser Fächer. "Ich bedanke mich beim Wissenschaftsrat für diese Würdigung. Die Universität wird sich ausführlich mit den Überlegungen der Kommission befassen und prüfen, welche der Vorschläge geeignet sind, die erfolgreiche Arbeit der Universität Hamburg weiterzuführen und die Arbeit der Universitätsangehörigen auf diesem Weg zu erleichtern."
Mit besonderer Aufmerksamkeit registriert die Universität die Vorschläge zur Akkreditierung, zur Einrichtung weiterer Juniorprofessuren mit Tenure Track und zur Entwicklung einer Transferstrategie, zu der auch die vom Wissenschaftsrat besonders gewürdigten Kulturkooperationen der Universität gehören.
Univ.-Prof. Dr. Dieter Lenzen: "Mit diesen Empfehlungen des Wissenschaftsrats fühlt sich die Universität gestärkt für einen Antrag im Rahmen der 2. Förderlinie der Exzellenzstrategie des Bundes und der Länder, deren Anträge gleichfalls vom Wissenschaftsrat begutachtet werden. Aus diesem Grunde wird die Hochschulleitung der Umsetzung ebenso wie bei den Empfehlungen für die MINT-Fächer besondere Aufmerksamkeit widmen."
---
Für Rückfragen:
Merel Neuheuser
Referentin des Präsidenten für Presse- und Öffentlichkeitsarbeit
Tel: +49 40 42838-1809