22 May 2017
Sounding out the harbor city anew
Hamburg Harbor Conference 2017 begins on Friday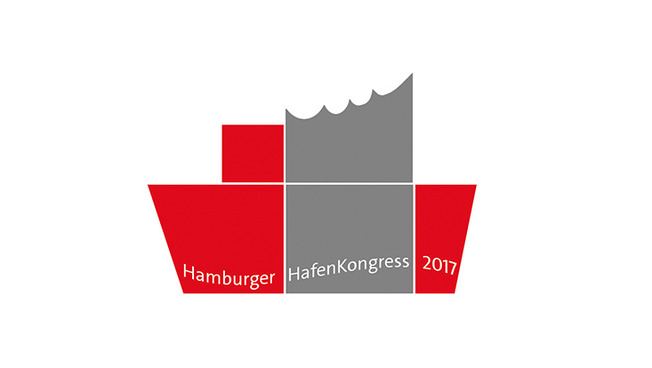 Photo: Gutjahr/Pantléon
The Harbor City Congress will take place in 2017 for the first time.
As part of the Theater of the World festival, the first-ever Hamburg Harbor Conference will also be taking place. On six nights from 26 Mai to 2 June respectively, four academics from Hamburg's universities and research institutions will be discussing their work on harbor cities. [Read on in German]
Die Sektionen sind bezüglich der beteiligten Institutionen, vertretenen Fachrichtungen und gewählten Themen bewusst gemischt angelegt, um jeweils breit gefächerte Einblicke in die Forschung zu Hafen und Wasser an den Hamburger Hochschulen zu geben.
Sektion 1: 26.05.2017, 18.30 Uhr, Kampnagel (Jarrestraße 20), Themen unter anderem: "Maritime Gedächtnislandschaft Hamburger Hafen" und "Der Hafen – noch ein Ort der Arbeit oder schon automatisierte Containerschleuse?"
Sektion 2: 27.05.2017, 17.30 Uhr, Mittelrangfoyer (Alstertor), u. a. "Bauen im und am Wasser –Ingenieurkunst an der Waterkant" und "Der Seemann. Ein Berufsstand und seine kulturelle Inszenierung"
Sektion 3: 28.05.2017, 18.30 Uhr, designxport (Hongkongstraße 8), u. a. "Harbour Soundscape – Forschungen zu Stadt und Hafen" und "Hamburg und der Hafen im Klimawandel – Wassertiefen, Wasserstände und Niederschlagswasser"
Sektion 4: 30.05.2017, 17 Uhr, Kampnagel (Jarrestraße 20), u. a. "Seehäfen für Containerschiffe zukünftiger Generationen – Wachstum ohne Grenzen" und "Antike Hafenstädte – Hamburger Forschungen im Mittelmeerraum"
Sektion 5: 31.05.2017, 17.30 Uhr, Thalia Ballsaal (Gaußstraße 190), u. a. "Belästigungen, Gefährdungen und Risiken: Arbeitsplätze und Umweltwahrnehmung im Hafen" und "Wie aus Hafen Stadt wird"
Sektion 6: 02.06.2017, 18.30 Uhr, designxport (Hongkongstraße 8), u. a. "Sterne weisen den Weg – Zeitball und Navigation" und "Chancen für die Innenentwicklung von Städten durch schwimmende Architektur"
Der Kongress richtet sich an das interessierte Theaterpublikum und die Hamburger Öffentlichkeit. Veranstaltungsorte sind die verschiedenen Spielstätten des Festivals, wobei die Lesung eines literarischen Textausschnittes zum Hamburger Hafen am Schluss der jeweiligen Vortrags- und Diskussionsrunde zugleich die Brücke zur nachfolgenden Theatervorstellung des Festivals "Theater der Welt" schlägt.
Der Eintritt zu allen sechs Sektionen des HafenKongresses ist kostenfrei.
Das vollständige Programm des HafenKongresses unter: http://uhh.de/hafenkongress2017 (PDF)
Das Programm zum Festival "Theater der Welt": http://www.theaterderwelt.de/de/program
---