10 April 2017
Sharing cultural heritage
Sharing is Caring conference sounds out models and opportunities in digital participation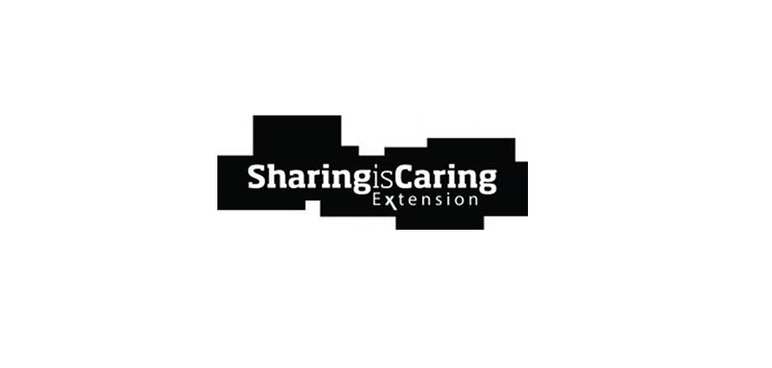 Photo: "Sharing is Caring"
The conference Sharing is Caring to take place for the first time abroad—this time in Hamburg.
Digitization has immense effects on how we perceive, remember, and use our cultural heritage in the public sphere. Do we share digitized cultural treasures on the Internet and, if so, how? During the conference Sharing is Caring – Hamburg Extension from 20 to 21 April 2017, international experts from Europe, New Zealand, and the USA will come together to discuss new models for disseminating and using cultural heritage and consider the opportunities and challenges that these present. The conference was conceived by Prof. Dr. Gertraud Koch and Samantha Lutz from the Institute of Cultural Anthropology at Universität Hamburg and Dr. Antje Schmidt, head of the Department of Digital Cataloguing in the Museum für Kunst und Gewerbe Hamburg.
Read on in German . . .
Unter dem Motto "Building Connectivity through Cultural Heritage" verbinden zahlreiche Vorträge und Workshops – die nach Anmeldung für alle Interessierten offen sind – Forschung und Praxisperspektiven, etwa aus Kulturinstitutionen, Kulturpolitik, zivilgesellschaftlichen Organisationen, IT- und Kreativwirtschaft sowie von Kulturinteressierten.
"Die Herausforderungen und Chancen, die mit der digitalen Öffnung von Archiven aufgeworfen werden, gehen weit über die gegenwärtigen Debatten zu Urheber- und Nutzungsrechten hinaus", erklärt Prof. Dr. Gertraud Koch. So beschäftigt sich ein von Samantha Lutz durchgeführtes Promotionsprojekt am Institut für Volkskunde und Kulturanthropologie damit, wie Kulturerbe in Zeiten der Digitalisierung langfristig im Alltag lebendig erhalten werden kann. Ein Beispiel dafür ist die App "Zeitblick", die auf Grundlage der Daten des Museums für Kunst und Gewerbe Hamburg (MKG) entwickelt wurde. "Sie greift auf mehr als 1.300 verschiedene Porträts aus dem Bestand des MKG zu und erstellt per Gesichtserkennung die Verbindung zwischen einem Selfie und einer historischen Fotografie, die mit weiterführenden Informationen verbunden ist und in sozialen Netzwerken geteilt werden kann", so Dr. Antje Schmidt.
"Sharing is Caring" wird seit 2011 vom Statens Museum for Kunst in Kopenhagen (SMK) organisiert. Die erste Tagung außerhalb Dänemarks findet in Hamburg – an der Universität Hamburg und im Museum für Kunst und Gewerbe – statt und wird gefördert durch Wikimedia Deutschland e. V. und Hamburg Kreativ Gesellschaft.
Dr. Carsten Brosda, Senator für Kultur und Medien: "Seit über 10 Jahren werden in den Hamburger Museumsstiftungen Kunstwerke systematisch in Datenbanken erfasst, gescannt und mit wissenschaftlichen Informationen versehen. Diese Arbeiten haben zu einer enormen Fülle an Daten geführt, die bislang zum weit überwiegenden Teil nur den Museen selbst zu Gute kommen. Im Rahmen der gesamtstädtischen open-data-Strategie fördert die Behörde für Kultur und Medien zahlreiche Projekte, mit denen dieses Gut der Öffentlichkeit digital zugänglich gemacht werden soll. Der offene Umgang mit den Daten durch eine kreative Öffentlichkeit kann dabei zu spannenden Dialogen mit den Kultureinrichtungen führen und deren Blickwinkel erweitern. Solche Kulturdaten sollten nach Möglichkeit öffentlich verfügbar sein."
Prof. Dr. Dieter Lenzen, Präsident der Universität Hamburg: "Für eine Universität der Nachhaltigkeit wie die Universität Hamburg erfüllt sich ihr Leitbild u. a. in dem Auftrag der wissenschaftlichen Bewahrung des kulturellen Erbes. Das geschieht durch die Erhaltung, Deutung und Erforschung historischer Zeugnisse. Um deren Zustand nicht zu schaden, digitalisiert die Universität historische Texte, Kunstwerke und andere Objekte in großem Stil im Rahmen ihrer 'digital humanities'. Wie und in welchem Umfang diese Digitalisate der Öffentlichkeit zugänglich gemacht werden können und sollen, sind entscheidende Fragen."
Prof. Dr. Sabine Schulze, Direktorin des Museums für Kunst und Gewerbe Hamburg: "Das Museum für Kunst und Gewerbe Hamburg wurde 1877 eröffnet, um zu neuen kreativen Schöpfungen zu inspirieren und um Wissen weiterzugeben. Die freie Weitergabe von Daten und Mediendateien der digitalisierten Sammlungsobjekte erweitert unseren Gründungsauftrag nun in den digitalen Raum. Wir freuen uns ganz besonders, dass durch die Tagung 'Sharing is Caring – Hamburg Extension' aufgezeigt wird, welche Potenziale die freie und uneingeschränkte Nachnutzbarmachung unseres gemeinsamen kulturellen Erbes für kreative Prozesse, Lernen und Innovation bieten kann."
Weitere Infos zum Programm, den Workshops sowie den Vortragenden: http://sharecare.nu/hamburg-2017/
---
Für Rückfragen:
Samantha Lutz
Universität Hamburg
Institut für Volkskunde/Kulturanthropologie
Tel: +49 40 42838 2014
Michaela Hille
Pressestelle im Museum für Kunst und Gewerbe Hamburg
Tel: +49 40 428134-800
Enno Isermann
Pressestelle der Behörde für Kultur und Medien Hamburg
Tel: +49 40 42824-207