3 April 2017
Public lecture:
Jan Philipp Albrecht speaks about the new EU General Data Protection Regulation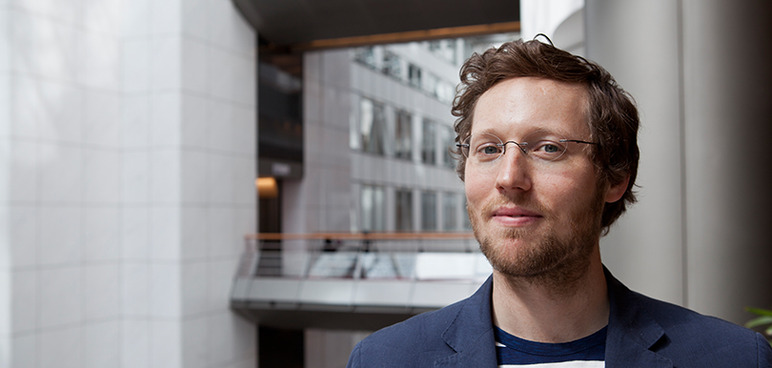 Photo: Fritz Schumann
Jan Philipp Albrecht
In May 2016 following four years of negotiations, the EU's General Data Protection Regulation (DS-GVO) came into force. From 2018 onwards, it will regulate all data protection within the European Union as the regulation will apply directly to all EU member states. This means that some states will for the first time have binding efficient data protection regulations.
Read on in German . . .
Aus diesem Anlass spricht der stellvertretende Vorsitzende des Innen- und Justizausschusses des Europäisches Parlaments, Jan Philipp Albrecht, über:
Die Datenschutz-Grundverordnung kommt: Welche Änderungen ergeben sich im geltenden Recht?
am Dienstag, dem 9. Mai 2017, um 16.00 Uhr
im Fachbereich Sozialökonomie, Raum S29,
Von-Melle-Park 9, 20146 Hamburg.
Um Anmeldung wird gebeten bis zum 13. April 2017 unter:
E-Mail: laurence.klasing"AT"uni-hamburg.de oder Tel.: +49 40 42838-5040.
Obwohl sich die Verordnung auf die zentralen und bewährten Datenschutzprinzipien stützt, führt sie eine Reihe von Neuerungen ein, etwa neue Aufsichtsregeln oder hohe Bußgelder. Das führt auch in Mitgliedstaaten wie Deutschland, die traditionell ein hohes Datenschutzniveau haben, zu notwendigen Änderungen. Vor allem aber enthält die DS-GVO etwa 30 Öffnungsklauseln für nationale Regelungen.
Jan Philipp Albrecht hat als DS-GVO-Berichterstatter des Europäischen Parlaments den Gesetzgebungsprozess politisch und juristisch begleitet. Er wird die Struktur der DS-GVO vorstellen und vor allem auf das zukünftige Zusammenspiel im Datenschutz zwischen Mitgliedstaaten und EU eingehen. Als Verhandlungsführer des Europäischen Parlaments für die Datenschutzverordnung verhandelte er mit der Europäischen Ratspräsidentschaft und der Europäischen Kommission über ein einheitliches Datenschutzrecht für die EU. Jan Philipp Albrecht ist Mitglied des Europäischen Parlaments und Abgeordneter der Grünen für Hamburg und Schleswig-Holstein.
---
Für Rückfragen:
Prof. Dr. Marita Körner
Universität Hamburg
Fachbereich Sozialökonomie/ Fachgebiet Rechtswissenschaft
Tel: +49 40 42838-2760