22 March 2017
Invitation to the press:
Next episode of Wahnsinn trifft Methode on 23 March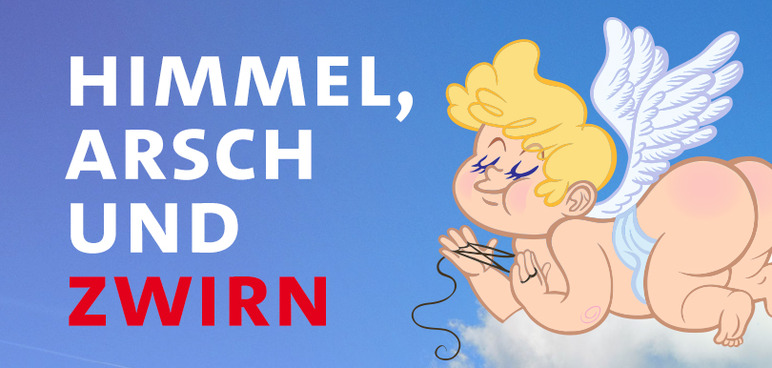 Photo: UHH
Ein ungewöhnliches Talkformat: Wahnsinn trifft Methode
The talkshow Wahnsinn trifft Method ("madness meets method") jointly hosted by Universität Hamburg and Thalia Theater is set to continue on Thursday, 23 March. The evening is dedicated to yarn, a topic the audience can wrap itself in.
Read on in German...
Der Präsident der Uni Hamburg, Univ. Prof. Dr. Dieter Lenzen, und NDR-Moderatorin Julia-Niharika Sen sprechen mit besonderen Gästen aus Wissenschaft und Alltagswelt, die sich auf das geschickte Einfädeln verstehen – jeder auf seine ganz spezielle Weise.
Wer denkt, über den Zwirn sei schnell alles gesagt, wird sich wundern, welch unterschiedliche Zugänge die Talkgäste dieses ungewöhnlichen Talkformats in das Thalia-Theater bringen. An diesem Abend wird der Begriff "Zwirn" etwas weiter gefasst, es ist der "rote Faden", der die besonderen Geschichten der Diskutanten verbindet. Gäste sind ein Biologieprofessor und Spinnenexperte zu einer tierischen Form des Fadens, den Ingenieure gerne nachahmen würden; eine modisch versierte Professorin der Kulturwissenschaften; eine Ärztin des UKE – exzellent mit Nadel und Faden; ein Festmacher aus dem Hamburger Hafen zur vielleicht stabilsten Variante des Zwirns und ARD-Nachrichtensprecher Jens Riewa, der sich intensiver mit dem Zwirn beschäftigt, als Sie ahnen. Und wäre das nicht schon genug, umgarnen die famose Sängerin Anna Schäfer und Pianist Jochen Kilian das Publikum mit passenden Texten und Liedern. "Wahnsinn trifft Methode" ist eine unkonventionelle Mischung aus Wissenschaft und Unterhaltung mit einer gehörigen Portion Humor in der kultigen Wohnzimmeratmosphäre des "Nachtasyl"!
Wir laden Sie herzlich ein zu
Wahnsinn trifft Methode: ZWIRN
am Donnerstag, dem 23. März 2017, um 20.30 Uhr
im Nachtasyl des Thalia Theaters.
Anmeldungen bitte bis Donnerstag, 23. März, 13.00 Uhr unter: Merel.Neuheuser"AT"uni-hamburg.de
Gäste:
Der Spinnenexperte Prof. Dr. Matthias Glaubrecht (Universität Hamburg)
Die Kulturwissenschaftlerin/ Amerikanistin Prof. Dr. Susanne Rohr (Universität Hamburg)
Die Urologin und Klinikdirektorin Prof. Dr. med. Margit Fisch (UKE)
Der Schiffsbefestiger Frank Kremser zur stabilsten Variante des Zwirnes (H.S.H. Festmachergesellschaft mbH)
Der modeaffine Moderator und Nachrichtensprecher Jens Riewa (ARD/ NDR)
Gesang und Klavier: Anna Schäfer und Jochen Kilian