13 February 2017
"Girls go math 2017"
Math Day for female high school students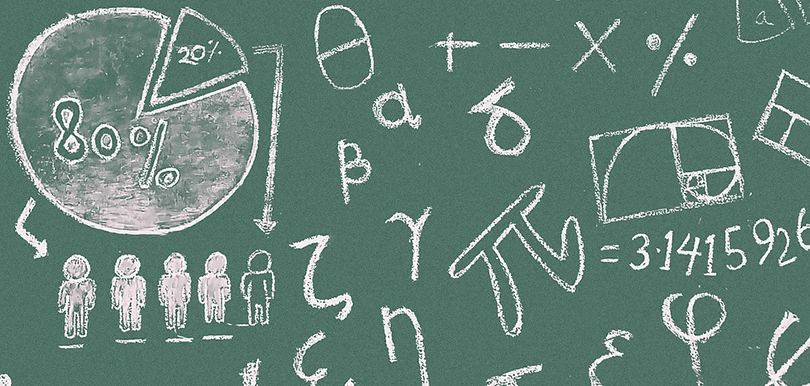 Photo: pixabay.com
Am 18. Februar 2017 lädt der Fachbereich Mathematik zum Mathematiktag für Schülerinnen ein.
For the tenth year, the Department of Mathematics at Universität Hamburg invites female upper-level high school pupils to a math day on Saturday, 18 February 2017 from 1 to 6 pm at the Gemomatikum, Lecture Hall 4, Bundesstraße 55. Participants will discover aspects of math rarely encountered at school.
Read on in German...
Einparken mit Pythagoras, mögliche Paarungen in einer Tanzschule oder auch das Risiko eines KFZ-Versicherers mathematisch zu beschreiben und auf dieser Grundlage zu entscheiden, welche Prämie für solch eine Versicherung sinnvollerweise verlangt werden muss – darum wird es beim Mathematiktag für Schülerinnen gehen.
Dabei erfahren sie, was Mathematik alles bedeuten kann: Schönheit, Abstraktion, Einfachheit, Struktur und eine Sprache, mit der die Welt um uns herum genau beschrieben und besser verstanden werden kann.
Die Teilnehmerinnen arbeiten in Kleingruppen und können aus insgesamt acht verschiedenen Modulen wählen, wie z. B. Gruppentheorie, Modellierung, Kryptographie oder Stochastik. Die verschiedenen Mathematik-Studiengänge werden vorgestellt und Fragen, Erwartungen sowie Befürchtungen rund um ein Mathematikstudium können ausgiebig mit Mathematik-Studierenden oder Mathematikerinnen besprochen werden.
Die Teilnahme ist kostenfrei. Um eine Anmeldung unter www.min.uni-hamburg.de/min-schulportal/angebote/fuer-schuelerinnen/girls-go-math wird gebeten.
---
Für Rückfragen:
PD Dr. Susanne Koch
Universität Hamburg, Fachbereich Mathematik
Bundesstraße 55, 20146 Hamburg
Tel: +49 40 42838-4928