30 June 2015
2015 Karl H. Ditze Prize honors outstanding student theses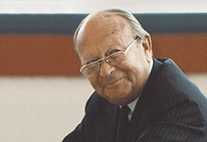 Photo: Karl H. Ditze-Stiftung
ditze-207x142.jpg
Each year the Karl H. Ditze Foundation awards the Karl H. Ditze Prize for outstanding student and doctoral theses in the humanities and education at Universität Hamburg.

Read on in German...
Die feierlichen Preisverleihungen mit einem Preisgeld von 3.000 Euro für eine Dissertation und 2.000 Euro für eine Abschlussarbeit finden statt

am Dienstag, dem 7. Juli 2015, von 17.00 bis 19.00 Uhr, im Warburg-Haus Hamburg, Heilwigstraße 116, 20249 Hamburg.

Den Karl H. Ditze-Preis 2015 erhalten für ihre Dissertation in Sprache, Literatur, Medien I und II: Carolin Jürgens zum Thema: "Niederdeutsch im Wandel. Sprachgebrauchswandel und Sprachwahrnehmung in Hamburg" und Dagmar Bruss zum Thema: "Zwischen Geschwistern und Geschwisterlichkeit. Vom Umschlag des Genealogischen in die Horizontale um 1900 bei Giovanni Verga und Robert Walser". Nils Buchholtz erhält den Ditze-Preis für seine Dissertation in Erziehungswissenschaft mit dem Titel: "Multiperspektivische Ansätze zur Messung des Lehrerprofessionswissens in der Mathematiklehramtsausbildung".

Den Ditze-Preis für die besten Abschlussarbeiten in Sprache, Literatur, Medien I und II erhalten Florian Busch für seine Masterarbeit zum Thema: "Skripturale Variation als kulturelle Praxis. Eine soziolinguistische Untersuchung von Runen im Black Metal" und Franziska Kutzick für ihre Masterarbeit "Vom Schmerz: Zäsuren im Werk Violette Leducs der 40er und 50er Jahre".

Der Ditze-Preis für die besten Abschlussarbeiten aus der Erziehungswissenschaft geht an Julika Böttcher für ihre Masterarbeit "Aspekte des Türkei-Bildes in der deutschen Pädagogik von 1880 bis 1918" und an Torben Rieckmann für seine Masterarbeit: "Arithmetik, Algebra und Trisomie 21. Eine Gegenstandsanalyse".

Der Präsident der Universität Hamburg, Prof. Dr. Dieter Lenzen, eröffnet die Preisverleihung. Als Ehrenmitglied im Vorstand der Karl H. Ditze-Stiftung und Ansprechpartner für die Universität Hamburg begrüßt Prof. Dr.-Ing. Rolf Dalheimer die Gäste. Musikalisch begleitet das Duo Geige & Gitarre Christine Beimel & Johann Jacob Nissen. Nach der Verleihung der Auszeichnungen lädt der Präsident zum Empfang. Die Öffentlichkeit ist dazu herzlich eingeladen.