20 November 2014
Wanted: test subjects for research study on brain flexibility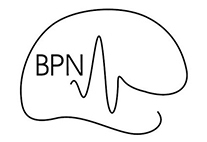 Photo: UHH/BPN
Logo Arbeitsbereich Biologische Psychologie und Neuropsychologie
The working group Biological Psychology and Neuropsychology headed by Prof. Brigitte Röder has initiated a new study on neuroplasticity. The researchers aim to determine the flexibility in adult brains. In cooperation with the Institute for Human Movement Science, they will investigate whether balance exercises and muscular relaxation may effect structural neuronal changes strengthening intellectual capacity. Read on in German...

Unter dem Stichwort "Bewegung fürs Gehirn" werden ab sofort Interessierte gesucht, die an dieser Studie teilnehmen möchten.
Fragen zur Studie beantwortet Dipl.-Psych. Ann-Kathrin Rogge:
Tel.: 040 42838-4345 (Mo-Fr, 9-18 Uhr), E-Mail: bewegung.gehirn"AT"uni-hamburg.de
Teilnehmen können gesunde Erwachsene im Alter von 18-65 Jahren, die in den letzten 5 Jahren kein intensives Balance- oder Muskelentspannungstraining ausgeübt haben. Das dreimonatige Training findet zweimal wöchentlich in den Abendstunden im Sportpark der Universität Hamburg statt und ist kostenlos. Der Zeitaufwand für Vor- und Nachuntersuchungen (insgesamt 2 x ca. 5 Stunden) wird vergütet.
Das menschliche Gehirn ist ein hochkomplexes System. Es kann sich ständig und zeitlebens an die Umweltbedingungen anpassen. Alles, was wir lernen und intensiv üben, hinterlässt Spuren im Gehirn: Nervenzellen, die Verbindungen zwischen einzelnen Zellen oder die Vernetzung verschiedener Hirnstrukturen verändern sich dabei. Studien mit Tieren und Menschen haben gezeigt, dass Bewegung oder das Erlernen neuer Fähigkeiten und Fertigkeiten einen positiven Einfluss auf diese Prozesse haben. Das Lernen neuer Bewegungsmuster fördert zahlreiche Anpassungen auf zellulärer, molekularer und neurochemischer Ebene, die ideale Bedingungen für neues Lernen und verbesserte geistige Leistungen schaffen. Wenn wir also neue Fertigkeiten gezielt erlernen und üben, können wir dann die Anpassungsfähigkeit unseres Gehirns beeinflussen und sogar unsere geistige Leistungsfähigkeit steigern?
Für Rückfragen:
Dipl.-Psych. Ann-Kathrin Rogge
Institut für Psychologie
Arbeitsbereich Biologische Psychologie und Neuropsychologie
Tel.: 040 42838-4345
E-Mail: ann-kathrin.rogge"AT"uni-hamburg.de