This page:UHH > Newsroom > In focus > 2021 > "There has been closeness despite the distance"
Digital teaching
"There has been closeness despite the distance"
13 January 2021, by Tim Schreiber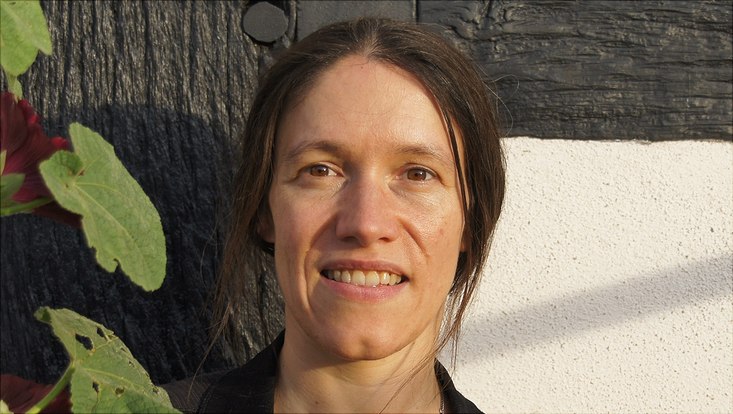 Photo: private
Prof. Dr. Franziska Müller
During the coronavirus pandemic, all teaching at Universität Hamburg has had to move to virtual spaces. In our series of interviews, we talk to lecturers about the challenges and solutions involved and the changes that may remain in place even after the pandemic. Today: Prof. Dr. Franziska Müller, political scientist
How did you experience the sudden transition to digital teaching in Summer Semester 2020?
It was, of course, very sudden. I had only just started my professorship. I did not have any experience in digital teaching at all. So I did what social scientists tend to do: I read. And I soon realized that advice from distance learning programs is not relevant to the interests and situations of our own students. After all, they are not trying to do a distance learning degree. So I began to experiment instead.
What insights have you gained?
I am pleased that synchronous teaching remains permitted at the University. While I do run digital classes, they are shorter. I try to use a variety of media: texts, videos, podcasts, Twitter, even discussion forums. And I like the 'flipped-classroom' concept. A lot of work can be done in advance, so that the Zoom sessions are an opportunity to ask questions, discuss the material, and consolidate your knowledge. I also enjoy breakout sessions in smaller groups, where we work on case studies. Collaborative text editing is a useful tool, too. It allows us to work on digital texts together.
The usual modus operandi in the social sciences, of course, is poring over a text on your own. But we are in an exceptional situation, and I think it is important that the students get a chance to work on something together.
Concise, snappy lectures are good.
How are you getting on with the technological side of things?
I felt like a software tester at first. But it all fell into place quickly. At first, I spent a lot of time on Zoom. Too much, really. I noticed how tiring it can be. There's even a term for it now: digital fatigue. We are quite privileged to have our own eLearning office at the faculty. That enabled us to ask a lot of questions, and we were never left alone—technologically or otherwise. Generally, I'm very happy that the University continues to learn as an organization, even during the current situation.
In your view, what makes good digital teaching?
Short and snappy lectures are a good way to convey information: they should be brief and bite-sized rather than long and soporific. This helps with factual as well as theoretical knowledge. I use concise presentations of 5 to 10 minutes. Afterwards, we do a lot of group work or work on our learning portfolios. Good teaching practice, be it digital or in person, depends on the teacher to a great extent. I make an effort to connect my teaching materials to current affairs. At the moment, I ask for even more feedback. I don't wait until the end of a course to ask my students what worked well; I want to be able to fix things sooner than that.
During this time of physical distance, how has your relationship with the students changed?
I think that I have grown closer to some of them despite the distance. We are all aware that we are in a problematic situation that we have to solve together. I've heard many personal stories; students have told me about their difficulties. That trust means a lot to me. It has made me pay closer attention to my students and ask them what they need. Greater empathy for their individual situations and greater flexibility when it comes to deadlines—that's what counts these days.
Which changes do you think will remain in place once in-person teaching is possible again?
I find it quite interesting that there has been such a steep learning curve. I believe that there will be more hybrid formats and more openness towards innovation in future. Hopefully, we will remain understanding of individual learning paths, different speeds, and issues of reconciling our professional and private lives. I want university life to be more inclusive. We need to be even more aware of the situations our students and teachers face. What worries me a little is that there might be a tendency towards careless, rushed teaching: asynchronous formats with recycled material. That would worry me. Teaching always needs to be individual.
CV
Prof. Dr. Franziska Müller is a junior professor of globalization and global climate policy. She specializes in energy transition, international relations in the Anthropocene, climate and energy justice, and postcolonial studies. Her digital courses focus on global environmental governance, political ecology, developmental ecology, and global climate governance.
Contact
Newsroom editorial office
Universität Hamburg