Women in Manuscript Cultures Lecture: Elena Chepel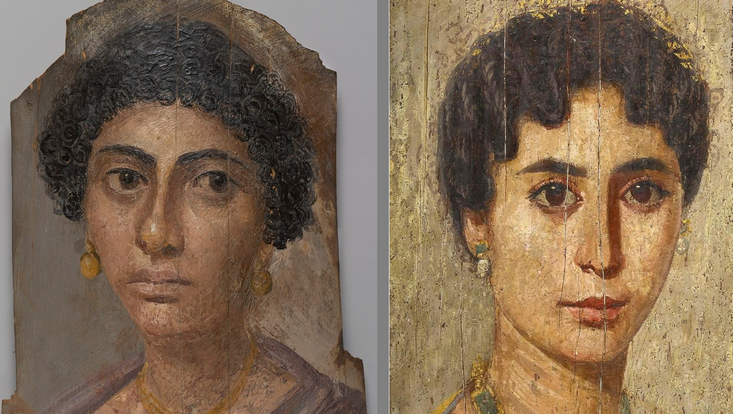 Foto: © Brooklyn Museum/The Trustees of the British Museum
Wann: Do, 01.06.2023, 18:00 Uhr bis 21:00 Uhr
Wo: Warburgstraße 26, 20354 Hamburg
Series: Women in Manuscript Cultures
Women Creating Papyrus Documents: Authorship, Gender, and Rhetoric
Elena Chepel (University of Vienna)
Elena Chepel currently holds the guest professorship 'Women in Manuscript Cultures' at the Cluster of Excellence 'Understanding Written Artefacts'.
Papyrus documents – letters, petitions, and contracts – are unique sources from Greco-Roman Egypt that preserve women's voices. These texts 'speak' in the female first person, narrating her story, expressing her emotions, stating her rights, or claiming justice for her. Although in a number of cases we can establish that the woman wrote or at least signed the document with her own hand, it was a common practice to hire a professional scribe and dictate him a text. For certain genres and contexts, such as filing a complaint, the scribe would also take an active and, perhaps, the leading role in composing the document since he knew the formulary and legal practice, and was educated in rhetorical techniques.
In this lecture, it will be attempted to reconstruct the process of writing petitions in which the plaintiff is a woman by exploring their material features, such as corrections of various stages of drafting a document, as well as by analysing the rhetorical features of the narrative. How is the woman presented in the document? What makes her story plausible and the complaint persuasive? What details are revealed about her emotional state? What claims are included? Answering these questions will help to understand to what extent women created the petitions that they submitted to the officials.
The lecture is followed by a reception.
Kontakt
Centre for the Study of Manuscript Cultures
Weitere Informationen