19 April 2017
Hamburg universities support the March for Science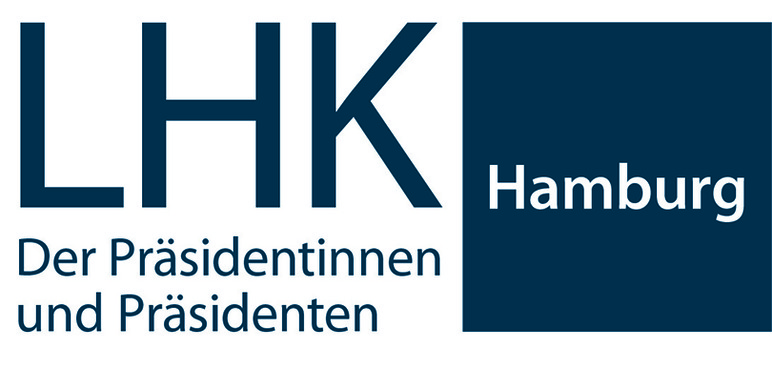 Photo: LHK Hamburg
Die LHK Hamburg unterstützt den March for Science.
Hamburg universities support the international March for Science on 22 April and join the protest against "post-factual" politics and hostility to science. The LHK (state-based university conference) has noted with great concern a trend that goes beyond the most recent political developments in the United States and has impacted social media and public discourse. Nor has it stopped at the doorstep of universities. Scientific knowledge requires discourse free from cultural, national, and political constraints.
Read on in German...
Was in diesen Tagen z.B. in den USA, der Türkei oder in Ungarn passiert, ist ein Angriff auf die Grundwerte der Wissenschaft. Die Landeshochschulkonferenz begrüßt auch deshalb ausdrücklich den internationalen Schulterschluss beim March for Science.
Dass auch Hamburg als international wichtiger Wissenschaftsstandort zu den weltweit über 500 Städten gehört, die sich der ursprünglich US-amerikanischen Demonstration anschließen, hält die Landeshochschulkonferenz für ein wichtiges Bekennen zum Prinzip der Wahrheit durch Aufklärung. Der Sprecher der LHK, Univ.-Prof. Dr. Dieter Lenzen, Präsident der Universität Hamburg: "In Zeiten, in denen empirische Gewissheiten und konsensuelle Wahrheiten von Fake-News und sogenannten alternativen Fakten bedroht werden, ist es unsere Aufgabe als der Aufklärung verpflichtete Bildungsinstitutionen, einer wissenschaftsfeindlichen Tendenz entschieden entgegenzutreten. Das bedeutet für mich auch, dieser Haltung Ausdruck zu verleihen und mich der Demonstration am 22. April anzuschließen." Die Hochschulleiterinnen und -Leiter der LHK rufen nicht nur die Mitglieder ihrer Hochschulen, sondern ganz Hamburg dazu auf, für die Werte der Wissenschaft und der Wahrheit einzutreten, sei es bei einem March for Science oder durch eine kritische und aufmerksame Haltung gegenüber Fehlinformationen.
Die Science Marches sind internationale Kundgebungen mit Ursprung in Washington D.C. und werden in den jeweiligen Städten von lokalen Teams eigenverantwortlich organisiert. In Hamburg startet der March for Science um 14 Uhr am Rathausmarkt und endet mit einer Abschlusskundgebung und einem Science Slam an der Universität Hamburg. Weitere Informationen unter: http://marchforsciencehamburg.de/