Joseph Carlebach Prize
In commemoration of the life and work of  Dr. Joseph Carlebach (1883–1942) Universität Hamburg awards the Joseph Carlebach Prize.  The award honors young researchers from greater Hamburg for their outstanding academic contributions to Jewish history, religion, and culture, in particular excellent course papers, degree theses, and doctoral dissertations.
Prior to his deportation to Riga in 1941, Dr. Joseph Carlebach was the last chief rabbi of the parishes Altona and Hamburg. Introduced in 2004, the Joseph Carlebach Prize aims to keep Carlebach's name alive. At the same time the award is dedicated to the rabbi's daughter Prof. Dr. Miriam Gillis-Carlebach for her unrelenting efforts to encourage understanding, cooperation, and collective remembrance.

Target group: students and doctoral students

Prize amount: EUR 3.000 (The amount may be graded according to the number of prize winners and the type of contribution)
Regulations: More about prize and conditions you learn in the "Förderrichtlinie" (unfortunately only in German)
Call for Proposals: The current call (PDF) is open now until 31.03.2023.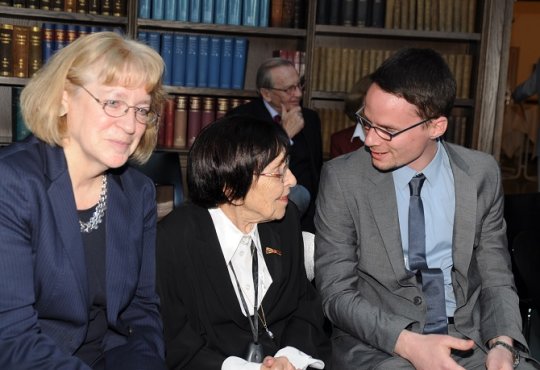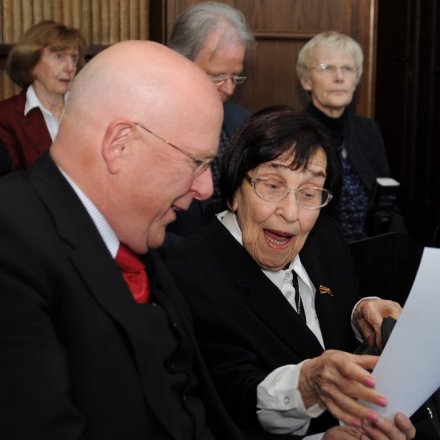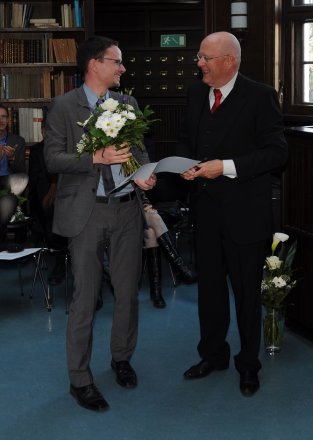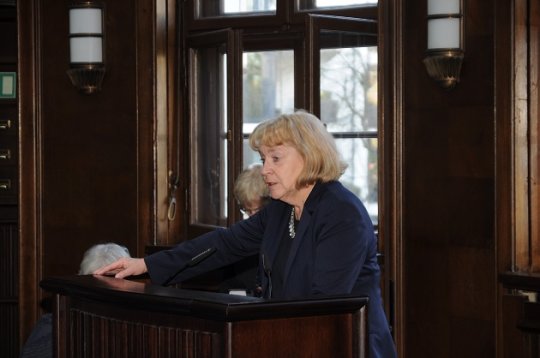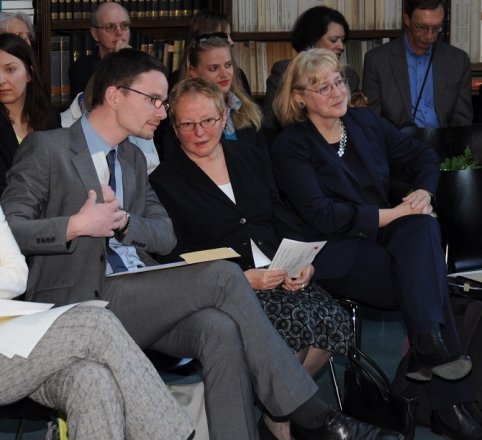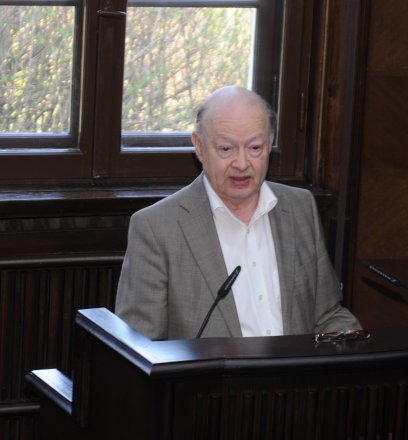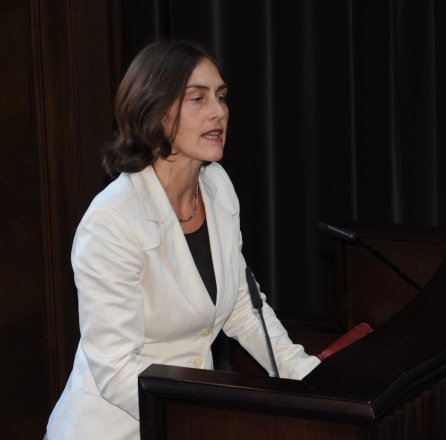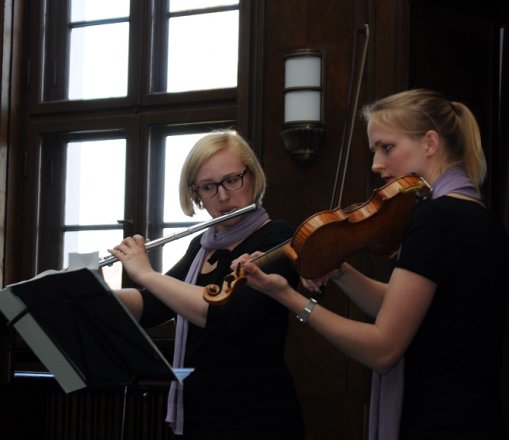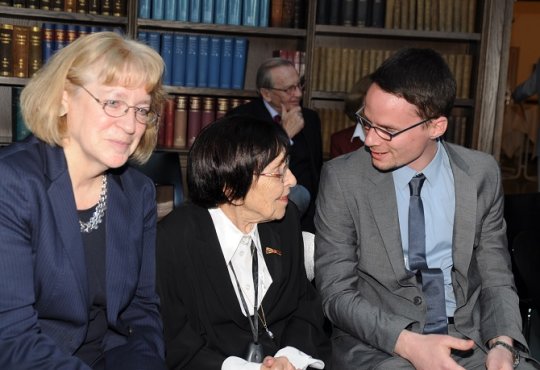 To everyone's delight, Prof. Dr. Miriam Gillis-Carlebach attended the award ceremony in order to congratulate the recipients in person. The Joseph Carlebach Prize is also dedicated to Dr. Gillis-Carlebach for her tireless efforts to promote understanding, cooperation and communal memory.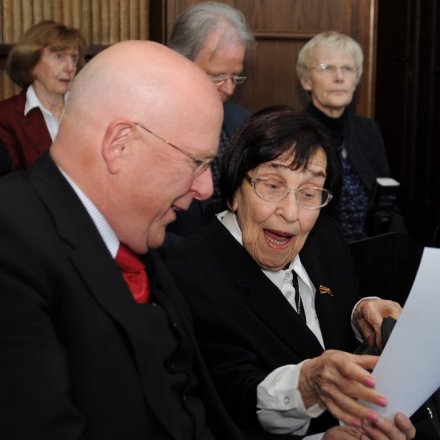 The president of Universität Hamburg, Prof. Dieter Lenzen, is delighted that he could personally greet Miriam Gillis-Carlebach – who is also an honorary senator of the University – despite airline strikes.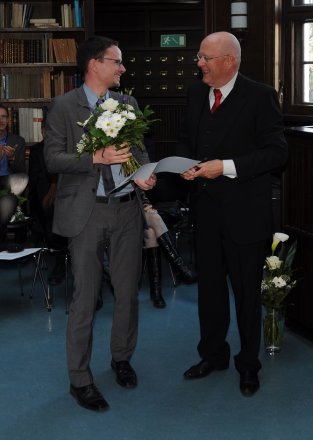 Sebastian Schirrmeister was awarded for his master's thesis: "Das Gastspiel – Friedrich Lobe und das hebräische Theater 1933-1950" (seen here chatting with the president of Universität Hamburg).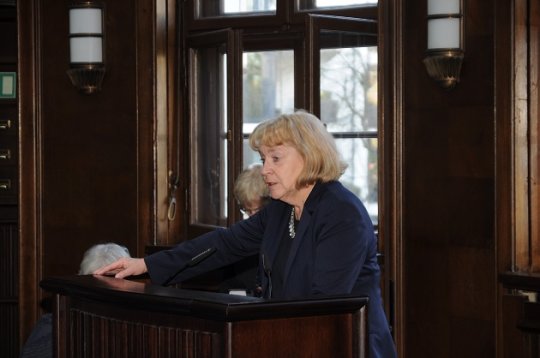 Dr. Beate Meyer received the Joseph Carlebach Prize 2013 for her monography: "Tödliche Gratwanderung – Die Reichsvereinigung der Juden in Deutschland zwischen Hoffnung, Zwang, Selbstbehauptung und Verstrickung (1939-1945)."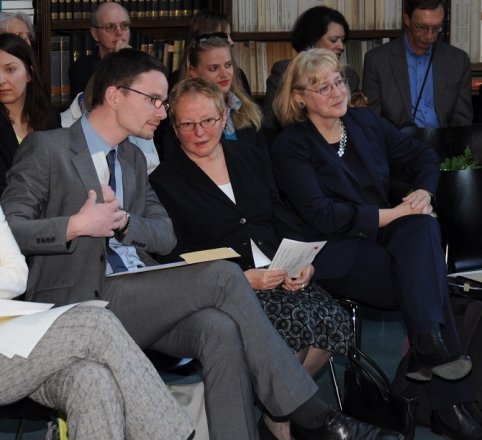 Prof. Barbara Vogel, spokeswoman for the University's Joseph Carlebach Working Group, is impressed by the recipients, who faced strong competition.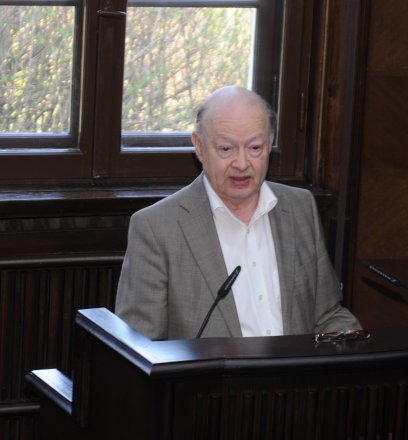 Joist Grolle, honorary professor of Univeristät Hamburg, praises Dr. Meyer's monography for its subtle approach to a complex topic: "She does not try to reconcile the tragic contradictions but to present them in their very irreconcilability."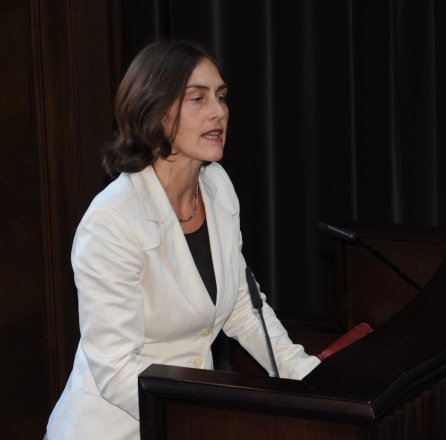 In her talk on the award-winning master's thesis by Sebastian Schirrmeister, Prof. Dr. Dörte Bischoff emphasizes both the "potential for innovation" as well as the author's writing style: "There are not many theses about which readers say it's like reading a novel!"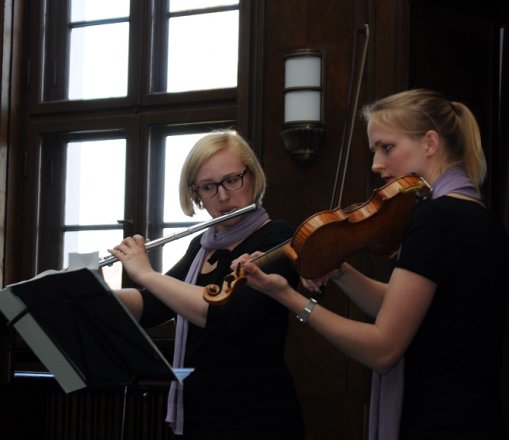 With violine and flute Pauline Renk and Katharina Sames created a solemn musical support (Telemann, Mozart) for the event.
Previous prize winners
2010: Arne Offermanns (Department of Languages, Literature and Media II) for his master's thesis: "The correspondence between Ernst Lissauer and Walter A. Berendsohn 1935-1937; introduction, edition, commentary." ("Der Briefwechsel zwischen Ernst Lissauer und Walter A. Berendsohn 1935-1937; Einführung, Edition, Kommentar")
2008: Katharina Kraske (Department of Languages, Literature and Media II) for her master's thesis: "Remembering Auschwitz. Representations of the Shoah in Italian literature. ("Auschwitz erinnern. Shoah-Darstellungen in der italienischen Literatur.")
2006: Dr. Christine Müller (Department of Education) for her doctoral dissertation: On the meaning of  religion for Jewish youths in Germany. ("Zur Bedeutung von Religion für jüdische Jugendliche in Deutschland".)
Dr. Sandra Konrad (Department of Psychology) for her doctoral dissertation: "Everybody has one's own Holocaust." An international study on the repercussions of the Holocaust on three generations of Jewish women."  ("Everybody has one's own Holocaust". Eine internationale Studie über die Auswirkungen des Holocausts auf jüdische Frauen dreier Generationen.)
Application
Self application is not possible.
Recommendations for academic works have to be sent in by academic staff of Hamburg University.
Proposed works must have been finished within the last two years.
Proposals need to be thoroughly explained by the proposing scientists, naming also personal data of the candidate. The academic work recommended, a CV with current contact data, and the letter of recommondation have to be added.