Mentoring&program again very popular
22 December 2021, by Career Center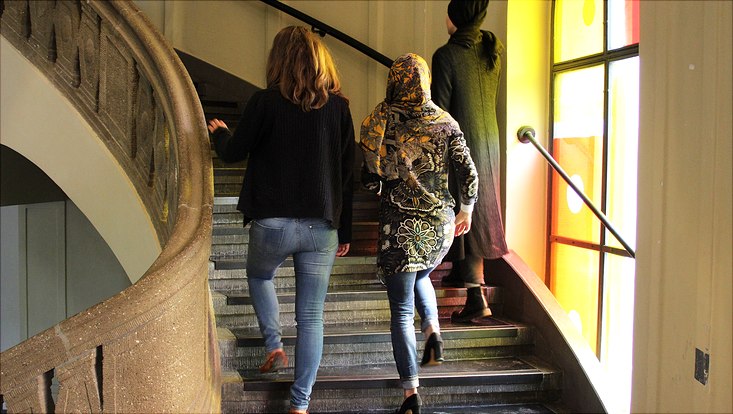 Photo: UHH
In 2022, 22 mentees will receive tailored support from an experienced mentor as they embark on their careers.
After two successful years of our Mentoring&program, 22 female applicants will again be able to benefit from the mentoring program at the Career Center in 2022. Since particular importance is attached to the tailored support provided by a mentor, good developments can be expected in the transition from graduation to the professional world. Eleven of the mentees will receive a range of support services in addition to their group place and will also develop their own project.
This year, we have again succeeded in diversifying the group. Among others, six faculties, five different nationalities and three mothers are represented. In order to meet the needs of as many of the applicants as possible in their most diverse situations, a further eleven women will receive a particularly individually tailored mentoring offer. The kick-off event is scheduled for the beginning of the year.