This page:UHH > Career Center > About us > News > Register now for the Career Days!
Register now for the Career Days!
4 November 2021, by Career Center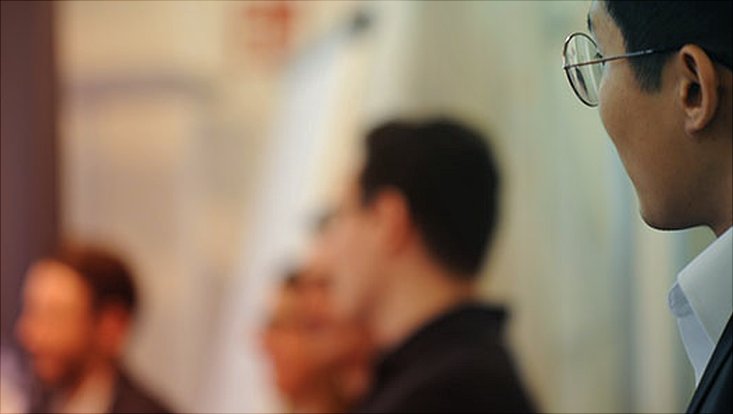 Photo: Thomsen
Very interesting organizations and companies are already fixed for the Career Day Non-Profit (04.11.2021) as well as for the Career Day with companies from the private sector (30.11.+01.12.2021)!
In winter term 2021/2022, career starters, students and graduates will have two opportunities to get to know companies and organizations and to find out directly, in a small, manageable setting, about daily work, corporate culture and about entry and career opportunities.
Why career starters should take advantage of this opportunity was described by one participant:
"I'm currently in the application phase and I don't really have stage fright, I'm not very excited in such situations, but job interviews are nevertheless stressful situations. And it's hard for me to ask the questions that are really on my mind. And that's why Career Day is such a great chance to sit down with companies in a relaxed interview atmosphere and ask the questions that really interest you."
So go ahead, make sure you get your seats now!
The agenda of the Career Day Non-Profit on Thursday, 04.11.2021, is already set with:
Agiamondo,
Auswärtiges Amt,
Chancenwerk,
Greenpeace,
Körber-Stiftung,
Organization for human health and happiness/ foundation,
TechLabs e.V. und
Terres des Femmes e.V. .
An overview and the links to register via the booking app UHH Join can be found under Recruiting - Career Days - Career Day Non-Profit.
For the Career Day with companies from the private sector on 30.11. and 01.12.2021 have registered so far:
AlpahSights (Informationsdienstleistung),
Amplifon Deutschland GmbH (Retail Gesundheitswesen),
Dresenmall GmbH (Unternehmensberatung),
drjve GmbH (Unternehmensberatung in den Bereichen Corporate Performance Management und Business Intelligence, also IT und Finance Analytics)
Equippo AG (Handel)
EVU_ASSIST GmbH (Energiewirtschaft)
Fair Audit, Geries Harder Stubley PartG mbB (Wirtschaftsprüfung)
Horváth & Partner GmbH (Managementberatung)
Janssen Cilag GmbH (Gesundheit)
Lidl Dienstleistung GmbH & Co. KG (Lebensmitteleinzelhandel)
Meryts GmbH
PROSTEP AG (IT-/Prozess-Beratung/-Consulting, Softwareentwicklung)
PwC GmbH WPG (Wirtschaftsprüfung, Steuer- und Rechtsberatung und Unternehmensberatung)
Teach First Deutschland (Gemeinsnützige Organisation Bildungsbereich)
weitere folgen...
More information and the links to register for each single events can be found at Recruiting - Career Day