This page:UHH > Career Center > About us > News > Start of registration for program in winter term 2021/2022
Start of registration for program in winter term 2021/2022
13 September 2021, by Career Center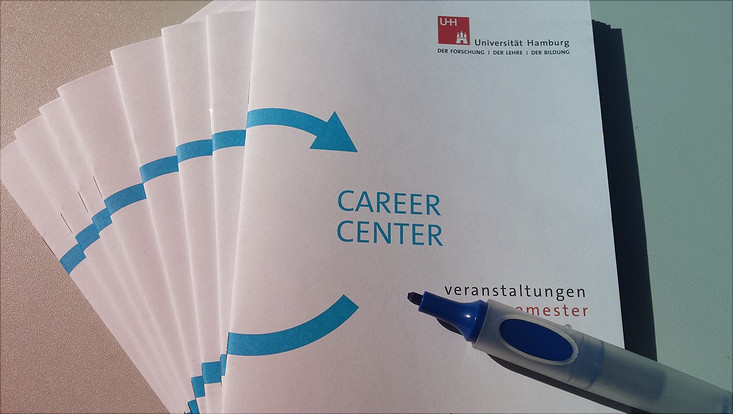 Photo: ©UHH/Emme
From today at 12:00 students and graduates can register for the workshops, lectures, career days and group consultations. The Barcamps and Talking about Careers events are also open to anyone interested.
Since 01.09.2021 students and graduates can register for our winter term program! Take advantage of the "early hour" and make sure to get your place in our workshops on career entry, competence activation, for those interested in doctoral studies, those interested in founding a company, and much more.
The barcamps and also the discussion series "Talking about Careers" are open to all interested parties. You are welcome to discuss topics with us, to work out solutions or simply to broaden your own perspective.
Of cours, our Career Day Non Profit (04.11.) and the Career Days with companies from the private sector (30.11. and 01.12.) are of particular interest for job seekers,.
You can find an overview of the entire program on our website under "Events".
If you have any questions - or if you would like to request a one-on-one advice on career orientation or application document check - please feel free to e-mail us at careercenter"AT"uni-hamburg.de.