2019 Equal Opportunity Prize
24 June 2019, by Career Center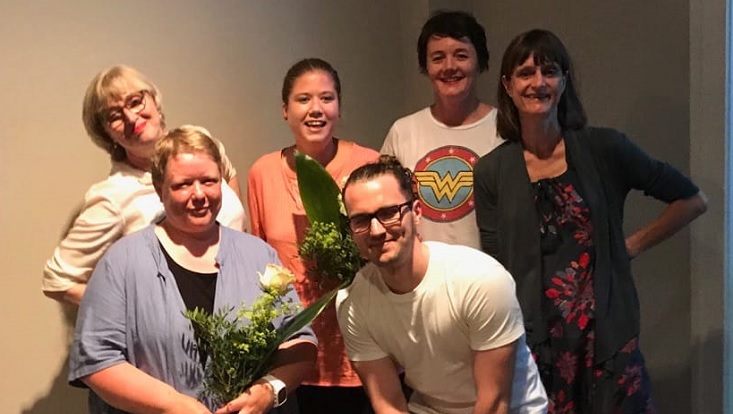 Photo: UHH
Proud winners: The Career Center has been awarded Universität Hamburg's 2019 Equal Opportunity Prize!
On 24 June 2019, the Career Center was awarded the €10,000 Universität Hamburg Equal Opportunity Prize. Staff were acknowledged for their commitment to equal opportunity issues, their constructive approach to diversity, and their efforts in the name of heterogeneity and justice.
Following words of appreciation from vice president Prof. Dr. Jetta Frost and the equal opportunity commissioner Dr. Angelika Paschke-Kratzin as well as a tribute by long-standing companion to the cause (and now dean) Prof. Dr. Gabriele Löschper, the occasion was celebrated with music by Franz Albers and Käpt'n Kruse at a small but warm-hearted reception. Thank you to everyone involved for this lovely evening!
The Career Center staff is delighted about the honor and is already busy planning how to best use the prize money next year. Subscribe to our newsletter to keep up to date!
---